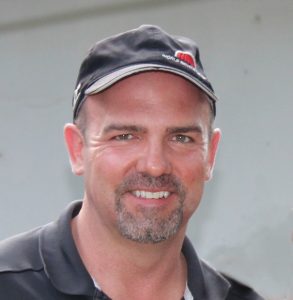 Creating access to education, healthcare, and economic opportunities in developing regions of the world where distance is a challenge is the mission of World Bicycle Relief. But what can't be described in a mission statement is that walking is the primary mode of transportation for thousands of people in the developing world. Every day tasks can quickly become a struggle against time and fatigue. Imagine the challenges of going to school, visiting a health clinic, and delivering goods to market when your only means of transportation is walking – for miles and mile & frequently in brutal weather conditions. I invite you to join me so you, too, can be stopped in your tracks when you hear about this organization that envisions a world where distance is no longer a barrier to independence and livelihood.  Their global impact is profound. I can't wait to share their story.  This show made possible due to the generous support of Tank's Green Stuff.
SUPPORT THE CREATION OF PODCASTS LIKE THIS ONE: BECOME A MEMBER TODAY!  
INSIGHTS
Walking is the primary mode of transportation for thousands of people in developing countries – over ½ a billion people in Africa are living in the rural context and walking is their primary mode of transportation. You are chasing the sun everyday to get everything done that you need to do in one day.
It is remarkable to truly understand the power of one bicycle – the most marginalized or challenged demographic in the world is adolescent girls in a developing country.
The way to break the cycle of poverty and disease in the world is to educate girls.
When a person has access to a bicycle for transportation, it is like the industrial revolution in their life – it changes a girls negotiating power within their community.
The need for bicycles is in the millions – World Bicycle Relief (WBR) has developed solid network partnerships, with all aspects of the communities they serve, to determine where resources are placed.
How did WBR find its start? Dave takes us back to the beginning and illustrates how vital this program truly is to creating a sustainable, healthy, socially just planet. Something truly fascinating – how Dave got his start with WBR! Join this podcast to be inspired.
Bicycles connect people to healthcare, economic opportunity and education – it breaks down barriers and provides the opportunity for growth and success.
The Buffalo Bicycle is a story within itself – listen to learn more about Buffalo Bicycles and the sustainable process in place to insure continued success of the bicycles and the program!
What is the current reach? 427,000 bicycles in over 20 countries in the last 13 years
WBR is creating measurable impact in the areas of education, healthcare, economics and more – Dave gives us a snapshot into the ways lives are being improved and saved; learn more here
What is on the horizon for WBR? There is a vision and Dave is leading the way – get the scoop on this podcast!
 GET INFORMED!
GET ACTIVE!
Gather for change and join WBR for an event near you!
Your time and talents are needed! Get involved with WBR today!
Music used in this podcast is copyrighted and licensed through Turtle Island Records/Libby Roderick Music