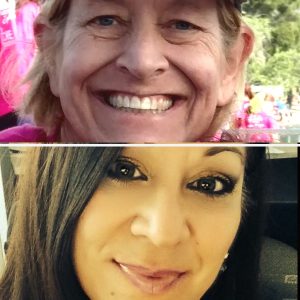 Introducing a powerful program that rises far beyond the practice of running. Teaching life lessons, developing and improving physical, social and emotional competence and inspiring girls to recognize the power they hold is at the heart of the Girls on the Run program. Teaching young girls how to define who they are, how to make a difference in the lives of others and how to confidently stand up for what they believe as they walk their own paths – to be the leaders of their own lives.  This show is about impact. This show made possible due to the generous support of Tucson Medical Center.
SUPPORT THE CREATION OF PODCASTS LIKE THIS ONE: BECOME A MEMBER TODAY!  
INSIGHTS
Girls on the Run was founded in North Carolina in 1996, with the help of thirteen brave girls. There are now over 200 councils in all 50 states and the District of Columbia.
The program is designed for 3rdto 8thgrade girls.
The soul of the program is a curriculum of positive life skills that integrate running games. Achieving the goal of running a 5k at the end of the training is just part of the larger goal of instilling life guiding values and self esteem.
The Girls on the Run curriculum is for girls in elementary school. The Heart and Sole curriculum is for the middle school girls.
This podcast takes a close look at the components of this program and how effective it truly is – listen to learn it all!
What positive impact is being made to create changes around mean girl behavior or changing behaviors, that we all exhibit, that are not our best selves? Great insights shared on this show!
Join this podcast to hear stories that matter and discover a way that you can get involved – you are needed!
GET INFORMED!
GET ACTIVE!
There are so many ways that you can get involved and support your local Girls on the Run council! Find out more here
Get involved with the Pima Animal Care Center (mentioned during this podcast)
Music used in this podcast is copyrighted and licensed through Turtle Island Records/Libby Roderick Music