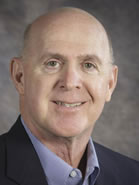 Since 1982, TEP has been helping low-income residents reduce their energy expenses through the installation of improved insulation, upgraded cooler motors and other such "weatherization" improvements to their homes. How much do these upgrades cost? Who is eligible? And what are some of the other innovative TEP partnerships that help to sponsor energy conservation workshops? Dan provides us with answers to these questions and more – all to improve energy efficiencies in our community. This show made possible due to the generous support of Tucson Electric Power.
INSIGHTS
The low-income weatherization program history: the need for low-income families to manage their energy bills, in the desert during the summer, is very strong. Tucson Electric Power wants to be a partner in having that need met.
Part of the program is helping low-income families create energy efficient living spaces.
A really important consideration when making your home energy efficient is making sure the home remains safe when you are sealing it. Learn more – listen to this podcast!
Upper respiratory disease is the 3rd cause of fatality in Pima County.
You can put your house in the shade to reduce your energy consumption! The TEP Trees for You program can help. Learn more in this Mrs. Green's World podcast: We've Got Trees for You!.
Does your home have a swamp cooler ? Listen to this podcast for things to consider for your health and the health of your home.
How is TEP making a positive impact on homes in Southern Arizona and stretching the budget further for the good of more in our community? One way is through the NEST – learn more in this podcast!
GET INFORMED!
GET ACTIVE!
Schedule an appointment and have your home assessed with Russett Southwest
Watch this video from TEP about the Trees for You program