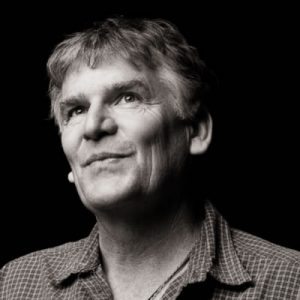 Dr. Fleischner is captivating and compelling. He proposes insightful, powerful questions like what fosters love of the world? Is natural history a verb or a noun? How so? And how do we practice natural history? I am excited to share his message with you. His thoughts on paying attention to nature and why it matters and the impact of natural history on humanity and on sustainability.  This show is about going deeper, about questioning our own connection with nature, about hope and compassion and wellness. I hope you will join me to feed your soul and to be reminded why staying connected with nature is essential for all of us. This show made possible due to the generous support of Tank's Green Stuff.
SUPPORT THE CREATION OF PODCASTS LIKE THIS ONE: BECOME A MEMBER TODAY!  
INSIGHTS
The mission of the Natural History Institute is to provide leadership and resources for a revitalized practice of natural history that integrates art, science and humanities to promote the health and well being of humans and the rest of the natural world.
What is natural history? It is the practice of falling in love with the world. The Institute does work everyday to help foster this love and by doing so, nurtures hope.
Dr. Fleischner takes us on the journey of what the practice of natural history is and what benefits we receive by engaging in this practice – which boils down to providing us a way to, not only be our best selves, but to create a world in which all life can thrive and live the best life.
How do our emotions play a role in our practice of science? It is an interesting concept to contemplate and Dr. Fleischner inspires us to ponder emotion and it's role in our lives.
There have never been people without natural history. Humans are born to practice natural history. And at this time in our world, we have the smallest number of human beings practicing natural history – ever.
What is the good news? Dr. Fleischner has a clear message of good news that is embedded in the "bad news" – listen to learn more!
When we are paying attention to the world – the natural world – an emotion is sparked within and that is a connection with love. This is what the world needs, especially now and it is vital that we bring that emotion forward to preserve our planet.
Aldo Leopold was an American author, philosopher, scientist, ecologist, forester, conservationist and environmentalist – he was an inspiring ecologist that many people say defined wilderness. Mrs. Green shares her thoughts about Mr. Leopold – inspired initially by Dr. Fleischner to learn more about Mr. Leopold. His key book is: A Sand County Almanac
How has sustainability tied various forms of work together? What does sustainability truly mean? What is the root of the word? Hear more on this podcast!
How do we get started? How do we begin to intentionally and consciously practice natural history? The pump is primed…here how on this show!
GET INFORMED!
GET ACTIVE!
Music used in this podcast is copyrighted and licensed through Turtle Island Records/Libby Roderick Music