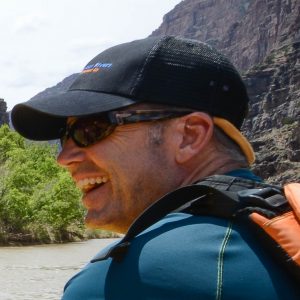 Klean Kanteen® is on a mission to reduce our egregious overuse of plastic water bottles.  A family-owned company, started by the brother-sister team, Jeff Cresswell and Michelle Kalberer, they introduced the first stainless steel, BPA-free, reusable water bottle in 2004. They wanted a non-toxic solution to single-use plastic water bottles. Today, as a certified B Corporation, they not only create the highest quality reusable products on the planet, they work hard to bring benefit to the people and places they touch—and they do everything they can to keep single-use waste from trashing the world. But they don't stop there! The "benefit" part of their mission is a very big deal to them. They use their business as a force for good in everything they do—from the products they make to the nonprofit partnerships they forge, to the way they show up in communities and the positive impact they have on the world. Are you as excited I am to hear about a company with this kind of commitment and impact? I hope so. This show made possible due to the generous support of Tank's Green Stuff.
SUPPORT THE CREATION OF PODCASTS LIKE THIS ONE: BECOME A MEMBER TODAY!  
INSIGHTS
In 2002, a vital story was unfolding and it would change an entire industry and all of our lives. Listen to this podcast to take the journey with us!
The Klean Kanteen team is investing in communities and giving back in many ways – learn more about their partnerships and the impact their team is having each and every day.
The company was started with the intention of making a safe, high quality product that is built to last a lifetime – and replace the plastic water bottle that was spreading rapidly at that time. The focus is eliminating our dependency on single use plastics – declare our independence! #BringYourOwn
Did you know that only 1 in every 4 plastic water bottles is actually recycled? Now that Klean Kanteen is in 51 countries globally and counting – the message is penetrating cultures and change is happening.
What is BPA and what damage does it cause? Why is recycling your plastic not enough, or washing and reusing the same plastic water bottle not a good plan? Great information shared on this podcast.
What role does passion play in the business of Klean Kanteen? What is the result when the intention of a leader is to create and lead a business that is mission and value driven? Jim Osgood is not only talking about it – he is making it happen.
Klean Kanteen is B Corp certified business – Jim highlights the importance of this certification on this podcast.
How can we explode the myth that doing business in sustainable ways costs too much money? Learn more about companies like klean canteen is how – they are taking care of people, planet and making a profit. #DisruptorsforGood on every level.
Members of 1% For The Planet since 2008, in 2017 Klean Kanteen passed their $2 million dollars in giving mark!
You cast your vote daily with your wallet. Make your voice heard by the choices you make everyday. Buy products from companies that matter to you – every single day is a choice. Make informed choices and let your voice be heard.
GET INFORMED!
GET ACTIVE!
Want to attend an event where Klean Kanteen is on the scene? Check out their events page and show up for a rock'in good time!
Want to get your hands on these awesome products? Shop with Klean Kanteen!
Music used in this podcast is copyrighted and licensed through Turtle Island Records/Libby Roderick Music