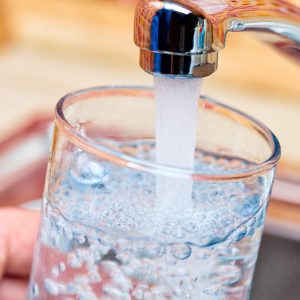 Water is our most precious resource. When it comes to the City of Tucson's management of it, someone must take on the important role of making sure everything they do is legal and above board. From Water Service Area Policy to Water Infrastructure Incentives to water sharing agreements, someone must make sure that all is in good legal order. Chris Avery is that person.
Chris will share with us Tucson's water resource positions regarding the state's CAP supply, lower basin agreements and shortage threats. He will also talk us through how shortage cuts could impact Tucson and what the legal implications are. Chris has legacy knowledge and experiences that we hope he will want to share because he has played a major role in executing quite a few things that impact our lives every day.  Please join us for the inside scoop.  This show made possible due to the generous support of Tucson Water.
SUPPORT THE CREATION OF PODCASTS LIKE THIS ONE: BECOME A MEMBER TODAY!  
INSIGHTS
What goes into the creation of water policy? What is the Arizona Ground Water Legislation Act? Chris kicks off this podcast jumping right into very important information that will impact the next 100+ years!
Tucson Water is currently serving as much water to their customers as they did in the 1980s – Tucson Water customers, through conservation, have absorbed 30 years of growth!
CAP (Central Arizona Project) water is the most important renewable water resource that Tucson has – it is water diverted from the Colorado River. Learn more about CAP water on this podcast.
What relationship does Tucson, Arizona have with Phoenix, Arizona in regards to water? Join Chris on this podcast to understand how we are working together.
For the first three decades of it's existence the CAP project was powered by the Navajo generating station that was coal powered – the Navajo generating station will be taken off line soon and the water coming to Tucson in the near future will come via renewable energy sources.
What is the water infrastructure incentive in Tucson? Chris makes it easy to understand – join us!
As good stewards of the planet – when we consciously conserve and preserve our resources, our planet thrives.
 GET INFORMED!
Learn more about the conservation programs that Tucson Water offers here
GET ACTIVE!
Get involved with Tucson Water's community programs! Learn more here
Are you an educator? Want resources for your classroom? Check out all that Tucson Water has to offer here
Facebook user? Tucson Water produces awesome videos that are informative and fun. Check them out today!
Music used in this podcast is copyrighted and licensed through Turtle Island Records/Libby Roderick Music