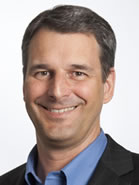 Greg Horn is a leading innovator in sustainable business, with two decades of experience in developing and managing companies associated with personal health, nutrition and environmental sustainability. Greg holds a very special place in my heart because his first book, Living Green, was one of the very first books I read when I started my Mrs. Green journey. It was a shocking eye opener for me and it has honestly been like a bible to me ever since. Greg has now written another book called Living Well – another winner! Living well is a book for anyone who wants to get the most out of life, with clear answers about health, diet, exercise, and personal habits that can make all the difference. Join us to hear about Greg's program that incorporates all of the elements of good health into one plan. Now I ask you? Who doesn't want to live their best life? Please join us. This show made possible due to the generous support of The Fairfax Companies.
INSIGHTS
As a teenager, Greg became fascinated with the connection between what goes in your body and how you feel.
Greg has worked with some of the best nutrition companies on the planet, including GNC and Garden of Life
Greg developed sick building syndrome and that put his life on a trajectory that brought him to the work he is now doing – Living Well.
Living Green is really for people who want to walk gently on the planet and Living Well is for anyone that wants to get the most out of life.
Sitting is the new smoking – listen to this podcast to hear more and quite possibly, save your life.
Looking for the healthiest way to eat? Learn more about the Mediterranean diet on this podcast!
What is the 85% rule? Greg recommends that if you are going to do something to change your lifestyle, 85% compliant is a perfect target mark.
You have more nerve cells in your gut than a cat has in its whole body – your manufacturing so much in your gut that you can't take it for granted.
What is the most important thing you should do to get your free time back? Greg's answer is a true "boom" response – listen to get the "bam" response!
How can you truly get the most out of life this New Year? Greg has quite the list of ideas and shares them during this show. His ideas are absolutely doable and can bring you into a life of living well this year and beyond.
Greg has found the fountain of life! Can you guess what it is? You know what we are going to say – listen to learn the answer!
GET INFORMED!
GET ACTIVE!