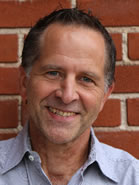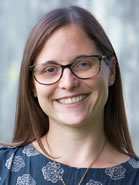 What do I love about Ten Thousand Villages and why was the MGW team so impressed with them that we couldn't wait to invite them as guests to share their amazing story? Let me count the ways. Ten Thousand Villages  is more than a store and even more than guilt free shopping!  It's a place where we can explore and connect with our global village. (That would be our planet.) From communities throughout the developing world, every inspired design is crafted with love using local materials (usually natural or recycled) and time-honored skills by makers their team have known and worked with for years. Every single purchase improves the lives of makers by supporting their craft and providing a fair, stable income. Simply put, Ten Thousand Villages offers a way for all of us to become part of the story, to shop our values and give gifts with meaning. Because this is bigger than us. Hope you are as excited as I am.  This show made possible due to the generous support of The Fairfax Companies.
SHOW NOTES
INSIGHTS
Founded in 1946 in Lancaster, Pennsylvania…the history of Ten Thousand Villages has it's roots in rising out of poverty and the importance of sustainable jobs and the Amish community. This is a great story of one person seeing what needs to be done and stepping up to do it.
Ten Thousand Villages is a non-profit social enterprise that partners with independent small-scale artisan groups, co-ops and workshops to bring their wares to our markets. We lay the groundwork for sustainable change by bringing their products and stories to our markets through long-term, fair trading relationships. Learn more about the name and mission of Ten Thousand Villages.
We have partnerships in 30 developing countries. The lives of over 20,000 skilled makers are impacted by our trade relationships.
Why does fair trade matter? Fair trade proves that greater justice in world trade is possible. It highlights the need for change in the rules and practice of conventional trade and shows how a successful business can also put people first. It is a tangible contribution to the fight against poverty, climate change and economic crisis (World Fair Trade Organization)
What product featured on the Ten Thousand Villages website is on Mrs. Green's gift wish list? Listen and learn what caught her eye and why – what will inspire you in their product line?
We're in this together. We really can make this a better world. Even small choices to live life fair can dramatically affect the lives of people around the world and in our own communities.
How is the fashion revolution impacting the work of organizations like Ten Thousand Villages? When you buy quality and you consider #whomademyclothes, you are embracing the impact that production and consuming makes on the planet and on our lives. You are shifting that impact to be a positive one. You are changing the world.
Important message to celebrate: we are not consumers, we are part of a community. Being a mindful, conscious, healthy person making mindful, conscious, healthy decisions is the important shift to addressing climate change and the challenges facing our global community.
GET INFORMED!
GET ACTIVE!
Support the work of Ten Thousand Villages – take action and get involved today!
Follow the stories of the Ten Thousand Villages artisans on their blog Mosaic