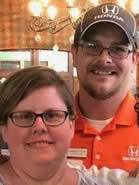 A little over seven years ago, a small group of dedicated individuals came together because they wanted to make a difference for their company, their community and the planet. Watch out world because they have! Please join us to hear some of the many accomplishments of this team from two of the team's core members. From eliminating plastic water bottle use in many of their car dealerships; to sponsoring clothing drives; to partnering with an agency in Haiti to raise money for poverty orphans, this team is green from the inside out and there is no stopping them. You will be surprised, delighted and impressed by the breadth and depth of their accomplishments and might even be inspired to start a green team at your place of employment.
INSIGHTS
The Chapman Community Green Team is dedicated to spreading awareness and finding solutions to make their workplace more environmentally conscious. Whether it's eliminating water bottles or reducing their paper usage, they strive to show that being green doesn't have to be hard and can even be done at work!
Supporting local companies is something that the Chapman Automotive Group greatly values because every dollar that stays in our local economy helps our community grow stronger.
Every year, donation drives are held at Chapman locations throughout Tucson to support and help meet the needs throughout our corner of the country (especially during back-to-school season).
The Chapman Community Green team and Mrs. Green partner with various local organizations and hold different events throughout the year to help the community. What better way to engage with the community than working with Habitat for Humanity to host a 'Habitat Build Day' or working with The Arizona Humane Society to host a day of finding homes for dogs and cats?!
Listen to Lisa, James, and Mrs. Green discuss the impacts The Chapman Community Green Team and their community members are having in Tucson and around the country!
 GET INFORMED!
Visit Chapman's website to learn more about their community outreach and events
Like Chapman Automotive Group on Facebook for their latest updates
Follow them on Twitter
GET ACTIVE!