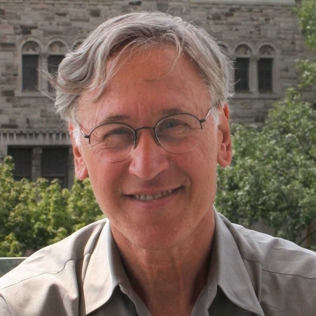 Impact Earth: Social Justice, Episode 1 Alan has had a lifelong interest in tax policy. He did his senior thesis at USC on a guaranteed income flat tax, continued studying tax at NYU Law School, and in 1974 founded New York Citizens for Tax Reform. Currently he is a member of the Patriotic Millionaires, which promotes increasing taxes on the wealthy to achieve a fair and growth-oriented tax system.
Alan S. Davis is the Director of the WhyNot Initiative, a private family foundation's social change program to address problems with the democratic process, income and wealth distribution, universal healthcare and tolerance. He was founder and CEO of Conservatree Paper Company, the leading distributor of recycled paper, and founder and CEO of ASDavis Media Group, a publisher of more than 40 travel guidebooks. He and his wife, Mary Lou Dauray, live in San Francisco and have six children and 10 grandchildren. Alan has a B.S. in business from USC and a J.D. from NYU Law School.
SUPPORT THE CREATION OF PODCASTS LIKE THIS ONE: BECOME A MEMBER TODAY!  
INSIGHTS
What is Excessive Wealth Disorder? The United States has a society governed by the wealthy. The impact is grand – join us to understand all that is at stake.
Up until 1980, the wealthy were paying their fair share of taxes – lowering the tax rates for the wealthy has continued since Ronald Reagan was in office and the middle/working class has been left behind.
If we can fix this problem and when we do, we should have a society that has tremendous economic growth and shared prosperity.
What does a fair tax rated system look like? Where do we start? Alan provides strong insight into the issue and proposed solutions on this podcast – join us to hear more!
What does the wealth in America look like and why does it truly matter? Alan brings clarity to the conversation and empowers all of us to take action.
Charitable giving is how the wealthy take control and maintain their power in America – it is very subtle and appears to be altruistic, but it is not meeting the true needs and priorities of the society.
Trust is an element of this problem that seeps into all aspects of American society.
Getting to the heart of the matter – why does Alan care about these issues? Listen to this podcast to hear why this is so important to him and be inspired to find your "why"…and hope for a new path to democracy (and income equality – which absolutely go hand in hand).
GET INFORMED!
Music used in this podcast is copyrighted and licensed through Turtle Island Records/Libby Roderick Music