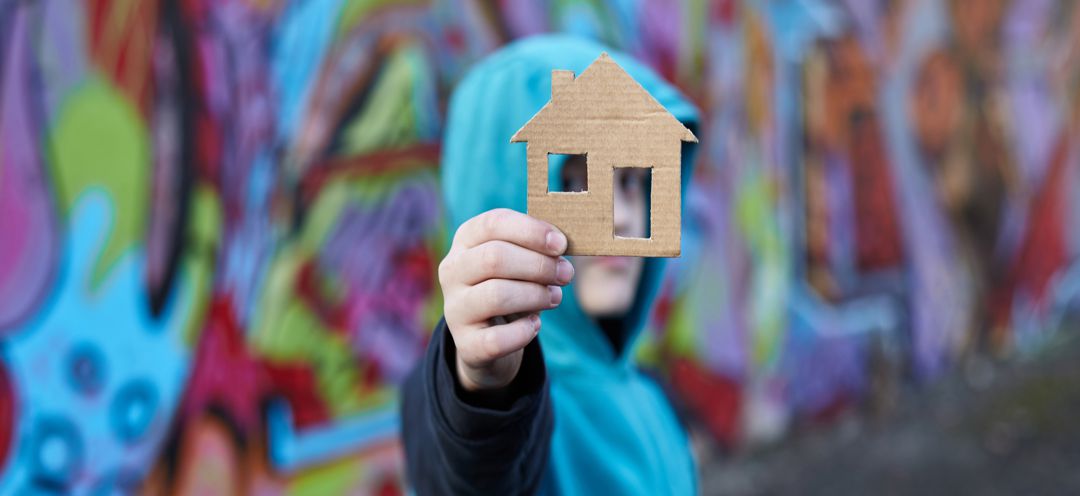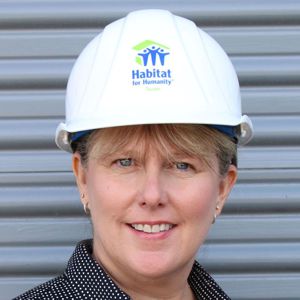 Impact Earth: Advocacy, Episode 3, Families all across the United States are paying too high a price to cover the cost of home. Rents and home-ownership costs are skyrocketing, while wages are not keeping pace. Far too often, families struggle to make ends meet. Caught in cycles of unpredictable rent increases, overcrowded conditions, or lack of access to land and affordable housing, many families live with a constant burden of uncertainty, stress and fear. With nearly 19 million severely cost-burdened households in the U.S., advocating for affordable housing for homeowners and renters is as important as ever.
Join us to hear from T. Van Hook, an advocate for the affordable Cost of Home program. She will share the ways in which you can mobilize with community members, across the country, to find the solutions and help create the policies that will allow 10 million individuals to meet their most basic needs. Help us make the #CostOfHome something we all can afford.
Habitat for Humanity Tucson is dedicated to building innovative solutions to the crisis of affordable housing by giving a hand up, not a hand out. Habitat accomplishes their mission by building homes in partnership with the community and with low-income families.
Ms. VanHook is a graduate of the University of Arizona and has spent more than 20 years working with community-based human services, neighborhood, housing, and transit programs for public, private, and non-profit organizations. The majority of her career has been spent leveraging her knowledge and experience to community and governmental collaborative projects for special needs and low-income populations.
Currently, Ms. VanHook serves on one of Habitat for Humanity International's policy advisory committees, one of two American Champions for Habitat Bangladesh, and is working with international partners through Solid Ground to influence policy and practices to achieve lasting change and support safe housing around the globe.
Living the Habitat Tucson mission of creating a more compassionate and just world, Ms. VanHook services on the board of directors for Arizona Town Hall, COPE Community Services, and serves as a committee member or volunteer for several local non-profits. Ms. VanHook is also an active member of the Women Presidents Organization of Tucson, and a former member of National Association of Women in Construction.
This episode made possible by the generous support of Habitat for Humanity Tucson
SUPPORT THE CREATION OF PODCASTS LIKE THIS ONE: BECOME A MEMBER TODAY!  
INSIGHTS
If we don't have energy efficient, decent, adequate housing for everyone on the planet, we won't have a truly sustainable planet for all of us.
What is the COVID-19 pandemic bringing to light for all of us around housing? How does it tie into the global mission of Habitat for Humanity? Important insights shared on this podcast – join us!
What is Habitat for Humanity doing nationally during this time of pandemic, to address housing needs for today and the future? It is about building community and addressing all quality of life issues – get involved, learn how on this podcast.
When those of us, that have means, are buying resources from the stores in bulk (hoarding resources) – we are driving up the price and creating bigger problems for those around us.
Looking at the community in Tucson, Arizona – what does housing look like in a specific community and how is that reflective of the national story? Details shared on this show!
As we continue to experience this pandemic and the days ahead, how will we celebrate the work being done by Habitat for Humanity without the large gatherings of volunteers to raise a home? How can we all get engaged and stay engaged (without the gratification of "showing up to volunteer") with the organizations in our community doing the good work?
 GET INFORMED!
GET ACTIVE!
Get involved with Habitat for Humanity's Brush with Kindness program, mentioned on this podcast
Music used in this podcast is copyrighted and licensed through Turtle Island Records/Libby Roderick Music