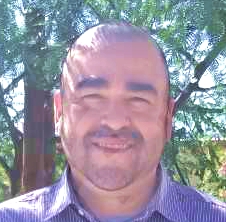 Delivering high quality water and excellent service in a safe, reliable, efficient and environmentally responsible to thousands of people covering a vast service area comes with daily challenges. Maintaining the infrastructure, preventative maintenance, finding and fixing water main and service leaks every day are just a few of those challenges. And what about safety and getting the lead out of our water and doing fire hydrant inspections? Many moving parts and many responsibilities. Join me as I spend time with Jesus Suarez, who has to have his eyes on quite a few moving parts, going deeper into the infrastructure, the systems management and the overall big picture of what it takes for Tucson Water to be delivered to our homes and businesses every single day. This show made possible due to the generous support of Tucson Water.
SUPPORT THE CREATION OF PODCASTS LIKE THIS ONE: BECOME A MEMBER TODAY!  
INSIGHTS
Just under 200 employees work in the maintenance division of Tucson Water – about 40% of Tucson Water is under this division
How big is Tucson Water's operation? 4500 miles of water pipe, 200+ active wells, 130 booster sites and 37 reservoirs – within that system there are 300,000 service line connections, over 85,000 water valves, 23,000 fire hydrants and the list goes on!
Did you know that Tucson gets 90% of its water from Avra Valley? Great information shared about the vast operation and what it takes to bring water into our homes and commercial buildings everyday.
What is the culture at Tucson Water and why does it truly matter? Jesus shares the 5 star program and what key points the entire Tucson Water team follows – and why understanding how one utility is striving for excellence should be of value to every human being on the planet.
Learn more about Tucson Water's Get the Lead Out program on this show.
Creating opportunities for employees, within the Tucson Water team, is an essential part of their culture. Jesus shares about one program and why it matters to the customers they serve.
 GET INFORMED!
GET ACTIVE!
Get involved with Tucson Water's community programs! Learn more here
Facebook user? Tucson Water produces awesome videos that are informative and fun. Check them out today!
Music used in this podcast is copyrighted and licensed through Turtle Island Records/Libby Roderick Music