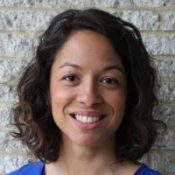 Prepare to be delighted and inspired. The Food Recovery Network is the largest student movement against hunger engaged in changing the norm from food waste to food recovery in America. They unite students on college campuses to fight food waste and hunger by recovering perishable food that would otherwise go to waste from their campuses and communities and actually donate it to people in need. Regina will educate us about how the FRN works, how much food they have recovered and how they continue to expand their reach and impact. We will also get to hear about The National Food Recovery Dialogue 2017 that was held earlier in the month with the purpose of engaging their diverse student network with policymakers, organizations and individuals making a change in the food waste realm. Their goal for this gathering was simple: to highlight the intersectionality of the food waste realm, learn about cutting-edge food justice initiatives taking place across the country and have lots of fun doing it. Join me to see if they achieved those goals!
LISTEN NOW
INSIGHTS
The Food Recovery Network (FRN) is the largest student movement against hunger in changing the norm from food waste to food recovery in the United States.
The FRN has 234 active chapters and has recovered more than 2 million pounds of food since 2011 – it is a national organization with a local solution to two complex problems – hunger and food waste in our landfills.
FRN and University of Maryland just worked together to do a fresh produce food drive to benefit those impacted by the devastating hurricanes that have hit the United States in the last few months.
Every chapter of FRN is run by student leaders – and the primary recovery place is the dining halls on campus. Food pantries and homeless shelters tend to be the primary beneficiaries of the food recovered.
How is the FRN taking action on food waste versus just collecting food? It is a complex issue and Regina delves into it during this podcast.
Good news happening in Baltimore – Regina tells us about Project PLASE
Regina educates us on the 1996 Bill Emerson Good Samaritan Food Donation Act
Celebrating the successes – great stories shared on this podcast and you can read more stories here!
How do you know that restaurants in your community are doing the good thing in terms of food waste and food recovery? Regina tells us about a great program FRN offers and you can learn more about Food Recovery Verified on their website!
FRN saves their partner agencies over $500,000 annually by their food recovery and donation process.
GET INFORMED!
GET ACTIVE!