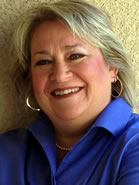 The YWCA is on a mission: build a world that works for everyone. I can't say enough about the woman leading that charge – Kelly Fryer. Given that social justice is one of the four cornerstones of environmental sustainability, Kelly and her organization are at the forefront of social change and believe that women's rights are human rights. Kelly will share with us some of the bold, innovative and cutting-edge initiatives and programs that the "YW" have in place, including STAT – Stand Together Arizona Training & Advocacy Center, that will counter the extreme agenda that hurts Arizona women, families and minorities, and is literally devastating our economy AND our environment. Talk about exciting and inspirational! FYI, this show is airing the day before the BIG launch of Operation Haboob! Pique your interest? I certainly hope so! This show made possible due to the generous support of Seaver Franks Architects.
INSIGHTS
The YWCA of Southern Arizona's mission is to eliminate racism and empower women.
What does Kelly Fryer do when she sees a fire? This is a journey story not to be missed – listen to this podcast to hear this amazing story!
Kelly's journey brought her to the YWCA, and she finds that the heart of the YWCA is service, justice and building community.
What is it like to walk into and work at/visit the YWCA of Southern Arizona – all aspects of your experience are intentional and Kelly describes why that matters.
How does social justice fit into the fight against climate change? Mrs. Green responds to this question during this show.
YWCA is celebrating its 100th birthday! As part of their celebration, they worked together to build a vision for the next 100 years. They started with the question: did the women who started the YWCA know what we would be thankful for 100 years later? Then they posed the question…100 years from now, when people look back at us, what will they be thankful for? Will we have tackled the biggest challenge of our generation? What is that challenge? The result of exploring those questions: Everything that the YWCA does has to be about challenging the political, economic and social systems that threaten our basic human rights and the survival of our planet.
How can we improve the job our media does in America? Kelly shares her thoughts on how to address the issues our media is facing and what we can do to improve the issues at hand….learn about "citizen press" in this podcast!
Our current political climate in America is a symptom of what is wrong with our country. The job of President of the United States is a rotating door. Until we, as an American people, address the root problems of our country – community by community, state by state – we will continue to see these national and global issues exploding. Each of us need to educate ourselves on the issues at hand and the policies that need to be addressed/changed – we need to mobilize into action to create the change we desire to see in our country and the world.
YWCA is taking the initiative to mobilize: Stand Together Arizona Training and Advocacy Center – STAT is one example that Kelly illustrates in this show – exciting initiative forming a Haboob to take Arizona by storm! Learn about the goals and phases of Operation HABOOB for STAT in this podcast!
Our future is very bright with the YWCA and Kelly Fryer in it – together we can!
GET INFORMED!
GET ACTIVE!
Get involved with STAT and Operation HABOOB – It is time to take Arizona by storm…and then the desert really will bloom.
Participate in one of the many YWCA programs