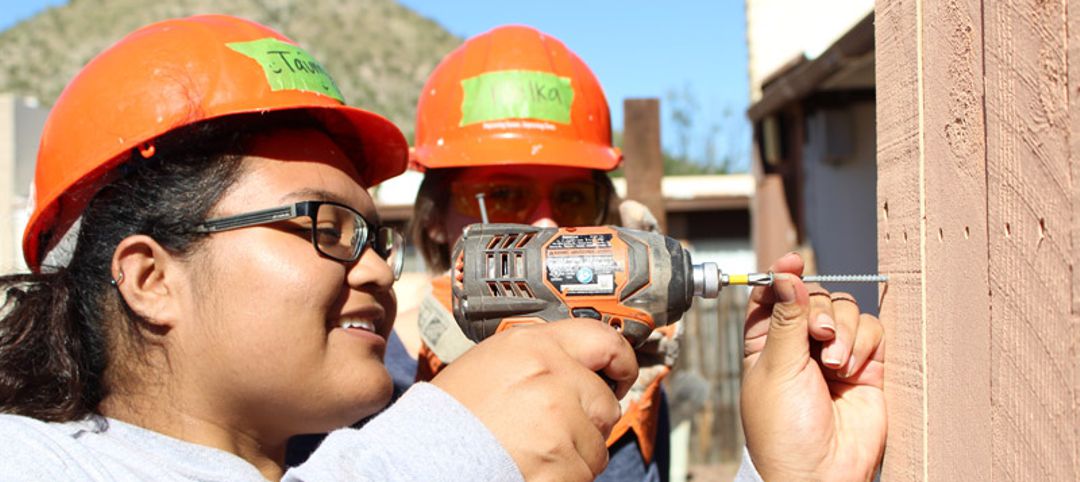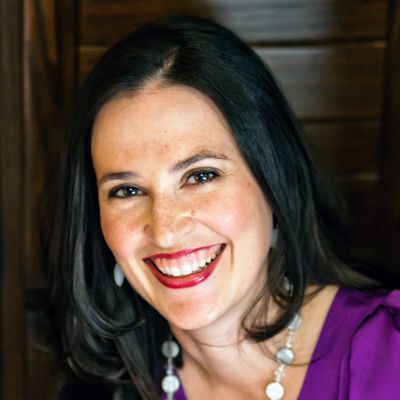 Down to Earth: Tucson, Episode 23, Building small homes to address the housing crisis in innovative ways. Rents are rising, populations are increasing land is getting more expensive. So how do we address the growing affordable housing crisis and work-force struggles in new and innovative ways. Habitat for Humanity is approaching the problem by building new models to meet the growing needs. Partnering with Pima community College and many others this new model is a game-changer in many ways. Building smaller not only helps families achieve their dreams of a safe home, but also benefits the environment and sustainability goals.
Carmen Cueva serves a full-time faculty member at Pima Community College's Downtown Campus in Computer-Aided Design (CAD). Since 2010, Mrs. Cueva has taught a variety of software including Revit, AutoCAD, SketchUp, rendering programs, and page layout programs, along with fundamentals of design, sustainable design, and design communication. She has served as the Discipline Leader, as a Faculty Technology Lead, as a faculty mentor, on the College Diversity Committee, on the College Facilities Planning Committee, as a Subject Matter Expert team member for Arizona's State Energy Sector Partnership – Green Energy Curriculum Center, and is currently the Department Head managing courses, curriculum, and instructors. Elected to represent the Applied Technology Division, Workforce Department, and Biology Department in the design of Pima's first Center for Excellence (for Applied Technology), Mrs. Cueva has contributed her time and expertise to the project planned to begin construction at the Downtown Campus.
A Registered Architect in the State of Arizona, Mrs. Cueva has a Bachelor of Architecture and a Master of Science in Architecture – Design and Energy Conservation from The University of Arizona.  She is a U.S. Green Building Council LEED Accredited Professional (BD+C) and a member of the American Institute of Architects. She has worked on projects varying in scope and scale in a few architectural firms around town including at Catherine Rex-Architect, Poster Frost Mirto, and Earl Kai Chann Associates.
Carmen Cueva served as the Community Housing Fellow from 2006 to 2009 at the Drachman Institute, the research-based outreach arm of the College of Architecture, Planning and Landscape Architecture (CAPLA) at The University of Arizona.  The Drachman Institute is dedicated to environmentally-sensitive and resource-conscious planning and design with a focus on underserved and vulnerable communities.  The Drachman Institute engaged students, staff, faculty, residents, government officials, and other stakeholders, in an interdisciplinary collaborative striving to make our communities healthy, safe, equitable, beautiful, and desirable places to live. Specifically, Mrs. Cueva developed an expertise in affordable housing design while working with neighborhoods and builders.
She is currently a Board Member of Habitat for Humanity Tucson, and has served (and chaired) their Home and Community Design Committee since 2006. Mrs. Cueva has championed service-learning opportunities for CAD, Welding, Landscape Technician, and Building Construction Technology students through design competitions, build days, and construction projects in partnership with the organization.
As a Catholic wife and mother to two young girls, she spends time driving around for school, errands, and activities along with making food, doing homework, and bedtime prep. She is a co-leader for a local Girl Scout Troop (293), loves to travel, make music, craft projects, and practice relaxation.
This episode made possible by the generous support of Habitat for Humanity Tucson
SUPPORT THE CREATION OF PODCASTS LIKE THIS ONE: BECOME A MEMBER TODAY!  
INSIGHTS
900 square feet holds a lot of possibility for students learning to design buildings and students that are learning to build – but it provides the opportunity to build community by serving more people.
Since Fall of 2016, Habitat for Humanity Tucson's Home and Community Design Committee has partnered with Pima Community College (Downtown Campus) to sponsor a competition for Computer-Aided Design (CAD) students enrolled in the Residential Construction Documentation course. This course teaches students beginning-level CAD, including CAD skills, floor and roof framing, mechanical, plumbing, and electrical plans, and much more.
The students who participate benefit from providing service to the community, having interaction with a group of highly experienced individuals in the field, and gaining real-world experience through a project that contains real-world project parameters. This partnership also proves to be beneficial to Habitat for Humanity in that designs are generated that fit challenging lots, there is increased student awareness of affordable housing needs in the local community and instilling our community's future leaders with the spirit of public service.
What role does home play in your life? Be inspired on this podcast – join us!
Habitat homeowners stay longer in their homes than the average American family – this inspires the students to really consider so many factors when designing these homes.
COVID-19 may have caused Habitat for Humanity to pause their builds but it has not slowed their volunteers down a bit – stay involved everyone…all of our help is needed more than ever!
 GET INFORMED!
GET ACTIVE!