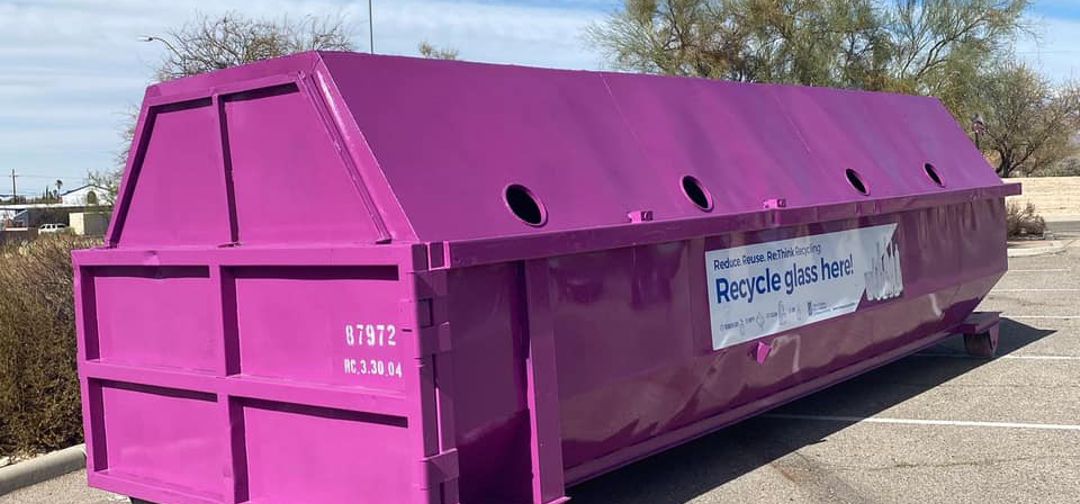 Down to Earth: Tucson, Episode 37,  The City of Tucson, Arizona is moving from a glass recycling program to a program that promotes reusing glass locally. How did this change come to be and what can the Tucson community expect from a locally sourced glass reusing program? It is all about keeping on track to build a sustainable, resilient community. We have many questions and Cristina Polsgrove has the answers on this episode – join us!
This episode made possible by the generous support of City of Tucson Department of Environmental and General Services
Get More Mrs. Green's World
Official Site: https://bit.ly/2SzvlMf
Sign up for our newsletter: https://bit.ly/mgwnews-signup
Power the Movement on Patreon: https://bit.ly/2DvKnxT
Be Social with Us:
Facebook: https://bit.ly/2KWLIOH
Twitter: https://bit.ly/3fldZfK
Instagram: https://bit.ly/3fmHIVo
LinkedIn: https://bit.ly/2EMtCz3
SUPPORT THE CREATION OF PODCASTS LIKE THIS ONE: BECOME A MEMBER TODAY!  
INSIGHTS
More about Cristina Polsgrove: Cristina Polsgrove is the Public Information Officer for the City of Tucson Environmental Services Department. Cristina is a native Tucsonan and has a B.A. in Political Science from The University of Arizona (Go Cats!). She previously worked as the Director of Recruitment, Retention and Special Projects at The University of Arizona (UA) College of Education and as the Community Relations Coordinator for the UA Office of Community and Public Service. As the Public Information Officer of Environmental Services, Cristina's goal is to make sure Tucson residents are informed about the many services provided by the department regarding waste and recycling collection, and waste diversion.
How much glass is typically collected via the city's curbside recycling program in Tucson, AZ? The number may shock you! Join us for this podcast to learn what glass recycling has looked like in the past and why it is important to shift now to a local glass reuse program.
Why are the 3 "Rs" – REDUCE, REUSE and RECYCLE? Because we should be doing those three steps in that order when it comes to waste! Cristina provides important insights on REUSE on this podcast!
What might the future look like for glass in terms of our waste stream? Might the future reflect the past? Mrs. Green and Cristina discuss what other options might exist other than bringing glass to large reuse bins.
GET INFORMED!
 GET ACTIVE!
Live in Pima County, Arizona? Take the Drive-Less Pledge for Healthy Air here!
Listen to this 2018 podcast with Mrs. Green and Cristina to learn more about the China decision in 2018: Recycling & the China Effect: Separating Fact from Fiction
Live in Tucson and want to drop off your glass for reuse? Go here to find a location near you!