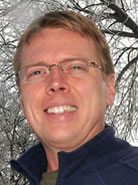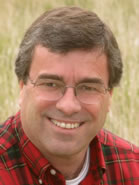 The Montana Wildlife Federation is Montana's oldest, largest and most effective conservation organization. Since 1936, they have led efforts to protect Montana's abundant fish and wildlife, their natural lands and waters, and public access for hunting, fishing, and other outdoor recreation. Over the years, MWF has secured some of the Treasure State's most important conservation victories, including the best stream access law in the West, a ban on confined wildlife farms, and protection of some of Montana's most important wild lands. As true conservation leaders, they are committed to keeping public lands in public hands and to promoting voluntary efforts on private lands. Join us to learn more about this most impressive organization committed to habitat, wildlife and access – because they all matter. This show made possible due to the generous support of The Fairfax Companies.
INSIGHTS
The Montana Wildlife Federation was found in 1936 – at a time when our country was depleted of natural resources.
Over the years, their legacy of success is very aggressive and their agenda is huge – they work to protect big game; endangered species and species of concern; private and public habitat (Montana has 30 million acres of federally managed public land)….also water quality issues, protecting access to the great outdoors….as well as tackling the impact of climate change on wildlife.
The Montana Wildlife Federation works closely with a number of state wildlife federations and together they make the up the National Wildlife Federation .
The numbers of people, living in Montana, that take advantage of public lands is staggering! Join this podcast to learn why this is a passionate issue for those living in Montana and what the current challenges are that they face.
What Bill Geer is doing, in his retirement years, is outstanding – listen to this podcast to learn more about the difference one person can make when they truly care.
Green discusses the experience of fire – the frequency and intensity – and the impact of climate change on forest fires…listen to this podcast to hear Bill and Dave's reflections on this important issue.
Dave's leadership of the MWF creates conscious and intentional efforts to create "win/win" scenarios that create joint gains in compromise – this only comes from true partnerships, where you seek to understand their values and try to see issues from their perspective. When we break out of the old, positional "I'm for it/you are against it" view of the world – we can move towards real solutions that benefit the greater good.
"The fourth happiness is: you get the greatest joy and satisfaction when you are working on something bigger than yourself…and this is bigger than myself." – Bill Geer
GET INFORMED!
 GET ACTIVE!
Protect Montana's private land – learn more here