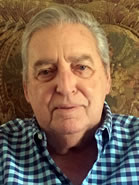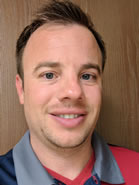 Did you know that CO2 is colorless and odorless and at high concentrations can be deadly? Now there's food for thought. And did you know that 400 parts per million is the concentration of carbon dioxide in our atmosphere as of 2016? That's the highest in 3 million years.  But what does this mean to us, the consumer, and how can it impact our every day lives? And how do we know if it's seeping about in our homes? Having had an very thorough indoor air-quality audit conducted by the team at Russett Southwest, I can assure you they know their stuff AND they care about how all of this can impact our health.  Hope you will join us to listen and learn.
INSIGHTS
Besides heating and air conditioning, what else is important for our homes? Ventilation! It is critical for the air quality of our homes and in turn, our health. Surprisingly, the location and physical surroundings of a house can greatly impact the quality of ventilation or lack of ventilation.
Since before 1950, Russett Southwest has been providing quality service to Tucson and surrounding areas. Today, they utilize top of the line technology to assess the air quality along with other services, making sure your home is operating at peak performance.
Harmful particulate matter and ground level ozone pollution can impact the quality of air in our homes and cause adverse health affects.
Listen to Mrs. Green, Gary, and Tim discuss what you can do to lessen your exposure to harmful contaminants and how to keep your home at optimum health.

GET INFORMED!
Learn more here about why air quality is so important for our health and how it can impact our everyday lives.
Visit Russett Southwest's website to check out the services they offer.
GET ACTIVE!
Schedule your appointment today to have your home inspected and tested by Russett Southwest.
Changing your air filters is important, but making sure there is enough ventilation is even more important. Open your windows to let some fresh air in from time to time!