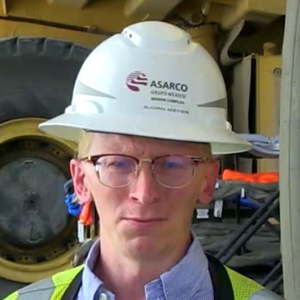 Tucson Electric Power 2022 Spotlight Series, Episode 4,  Each year, Tucson Electric Power, recognizes local businesses, organizations and individuals that partner with them to preserve the environment and promote sustainability. These are forward-thinking partners who are creative and effective in their approaches to promoting greater sustainability in the Tucson community. We are spotlighting the 2022 community partners in this special five episode series.
This episode made possible by the generous support of Tucson Electric Power
Get More Mrs. Green's World
Official Site: https://bit.ly/2SzvlMf
Power the Movement on Patreon: https://bit.ly/2DvKnxT
Be Social with Us:
Facebook: https://bit.ly/2KWLIOH
Twitter: https://bit.ly/3fldZfK
Instagram: https://bit.ly/3fmHIVo
LinkedIn: https://bit.ly/2EMtCz3
SUPPORT THE CREATION OF PODCASTS LIKE THIS ONE: BECOME A MEMBER TODAY!  
INSIGHTS
More about Bjorn Meyer: Bjorn Meyer is the mine manager of the Grupo Mexico ASARCO Mission Mine in Sahuarita, Arizona. Mission Mine is an integrated copper production complex that been in continuous operation since 1959. Bjorn has been a key member of the general management leadership team at Mission since 2013. He is a mining engineering graduate of the College of Engineering at the University of Arizona.
If you can't grow it, it has to be mined. How do we accomplish this in an environmentally sustainable way? This podcast episode is vital to our understanding of where we have been and where we are going – join us for the deep dive into the factors at play and what steps are being taken to move us away from a carbon based economy.
 GET INFORMED!