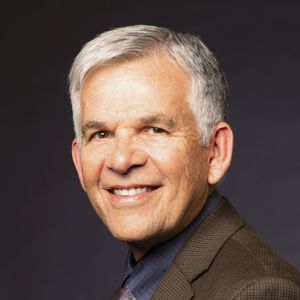 Tucson Electric Power 2020 Spotlight Series, Episode 1,  Each year, Tucson Electric Power, recognizes local businesses, organizations and individuals that partner with them to preserve the environment and promote sustainability. These are forward-thinking partners who are creative and effective in their approaches to promoting greater sustainability in the Tucson community. We are spotlighting the 2020 community partners in this special ten episode series.
This episode made possible by the generous support of Tucson Electric Power
Get More Mrs. Green's World
Sign up for our newsletter: https://bit.ly/mgwnews-signup
Power the Movement on Patreon: https://bit.ly/2DvKnxT
Be Social with Us:
Facebook: https://bit.ly/2KWLIOH
Twitter: https://bit.ly/3fldZfK
Instagram: https://bit.ly/3fmHIVo
LinkedIn: https://bit.ly/2EMtCz3
SUPPORT THE CREATION OF PODCASTS LIKE THIS ONE: BECOME A MEMBER TODAY!  
INSIGHTS
More about Mayor Joe Winfield: Joe Winfield is a registered landscape architect. He began work for Coronado National Forest (CNF) in December 2015 after a nearly 32-year career with the National Park Service, serving in positions at the Denver Service Center, Mid-Atlantic Regional Office – America's Industrial Heritage Project, Redwood National Park and the Rivers, Trails, and Conservation Assistance Program. As the recreation staff officer for CNF, Joe oversees recreation, heritage, special uses, wilderness and lands. Winfield is community service-oriented and has served on the committees for the 2006 and 2016 Oro Valley General Plans; he served as vice-chair of the Oro Valley Parks and Recreation Advisory Board, and chaired the Oro Valley Trails Task Force. Winfield also served as president of the Catalina Homeowners Association and gained a reputation for integrity and fairness among the more than 400 home owners. He has been active in Boy Scouts of America; he is an Eagle Scout and his six sons are Eagle Scouts. Winfield and his family have been residents of Oro Valley since 1996. He and his wife have seven children and twelve grandchildren.
More information about the 2020 Community Partner Award – Town of Oro Valley: Visitors to Naranja Park enjoy solar-powered shade as a result of a partnership between TEP and the Mayor and Council of the Town of Oro Valley. The addition of solar shade structures at the park provides a desirable amenity to park-goers and demonstrates our shared commitment to community-wide sustainability.
 GET INFORMED!