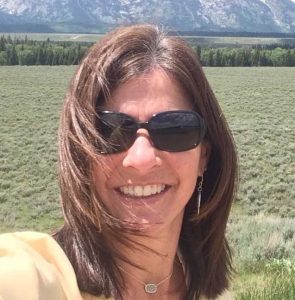 Constantly learning about amazing people or amazing programs doing important things for their community just for the sake of doing the right thing, the good thing, is one of my favorite things about being Mrs. Green.  BAG IT clearly falls into that category. BAG IT has a single mission: to educate, support and empower those impacted by cancer. They help empower patients to be more involved in their care, advocate for themselves and learn to cope with the myriad of challenges associated with diagnosis and treatment. And they take it a step further, BAG IT empowers cancer advocates to promote this same vision in their communities. This show made possible due to the generous support of Tucson Medical Center.
SUPPORT THE CREATION OF PODCASTS LIKE THIS ONE: BECOME A MEMBER TODAY!  
INSIGHTS
The start of BAG IT comes from one person's cancer diagnosis in 2000 – Mindy shares the personal story on this show.
What is in the bag? Really important resources – join us to learn more.
The role of advocacy is essential to a patient's care and success – BAG IT provides the information you need to know what to ask.
How can you prepare yourself and your family when it comes to HIPAA (Health Information Portability and Protection Act of 1996)? Mindy gives us very important information to consider and take action on to protect ourselves and those we love.
BAG IT is partnered with key medical providers around Arizona and those providers give BAG IT material directly to their patients.
5 years down the road – what is the plan for BAG IT? They have great things on the horizon – learn more on this show.
GET INFORMED!
GET ACTIVE!
Music used in this podcast is copyrighted and licensed through Turtle Island Records/Libby Roderick Music