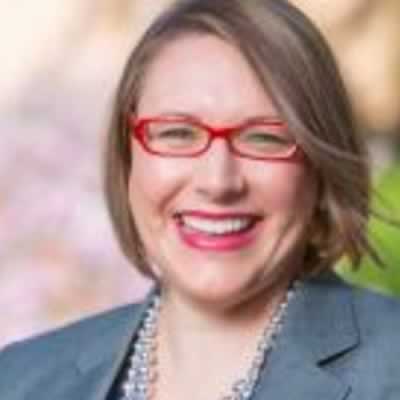 Ready for some sobering statistics? According to Breastcancer.org, about 1 in 8 U.S. women (about 12%) will develop invasive breast cancer over the course of her lifetime. In 2017, an estimated 252,710 new cases of invasive breast cancer are expected to be diagnosed in women in the U.S., along with 63,410 new cases of non-invasive (in situ) breast cancer. And somewhat surprising to me? About 2,470 new cases of invasive breast cancer are expected to be diagnosed in men in 2017. A man's lifetime risk of breast cancer is about 1 in 1,000. As one of the most outstanding and award-winning hospitals in the county, Tucson Medical Center is known for its prevention and wellness programs. It is no surprise that Dr. Boyce Ley is a part of their top-notch medical staff dedicated to our health. Join me as I ask our guest to share some insight into why she chose this field, what she thinks is the biggest misconception about breast cancer and how a string of profound experiences within her own family impacted how she treats each patient. This show made possible due to the generous support of Tucson Medical Center.
INSIGHTS
Growing up in a family of doctors, Dr. Ley's passion for medicine was part of her biology and a personal connection to breast cancer inspired her to take up this specific field of medicine.
Most breast cancer comes from the ducts in the breast and when cancer stays in the duct, it is non-invasive. When it breaks out of the duct, it becomes invasive and can travel to other areas of the body.
Ley shares important insights into the role of media and breast cancer knowledge (or lack of knowledge) and essential key information to understanding mastectomies in this podcast.
Key message: cancer does not have to be an emergency! It is important to understand the disease process of the cancer you are diagnosed with and what your options are – being informed is key to your experience and your health.
Breast cancer survival has increased by about 30% over the last few years and a large portion of that is because of mammography screening.
If you are a patient, whose doctor participates in a multi-disciplinary medical program, you will live longer – you have more than one doctor thinking about your disease and your treatment, and they are a team to help you live your best life!
What are the primary risk factors associated with breast cancer? Dr. Ley provides the list during this podcast.
What role does the health of our environment play in the development of cancer in our bodies? Mrs. Green and Dr. Ley explore this aspect of health and you will want to be a part of this conversation.
When you are diagnosed with breast cancer, research your options – take your time – and find out of there is a breast surgeon in your area that has done a breast fellowship, as part of their training.
 GET INFORMED!
GET ACTIVE!