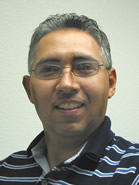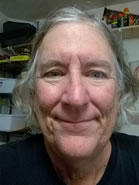 Ever heard of Bill Ding's Eco Paint? I am guessing not. For the record, (and I feel compelled to list them all) Bill Ding's Eco Paint is a premium quality re-purposed and recycled latex paint. It is made from product manufactured and sold by the best paint companies in the world: Dunn-Edwards, Sherwin Williams, Glidden, Pratt & Lambert, Southwestern, Dutch Boy, Valspar, Ace, Frazee, True Value, Pioneer, Benjamin Moore, Behr, Olympic, and a multitude of other paint companies. All of the BEST! Join us to learn about how this public-private partnership between the Beacon Group (a Tucson-based organization that creates job opportunities for people with disabilities) and the City of Tucson Environmental Services Department resulted in an entrepreneurial venture that allows the public to buy premium, eco-friendly paint at a low cost at a place called Gersons! You have to join me to hear the details around this model where everybody wins. This show made possible due to the generous support of City of Tucson Environmental Services Department.

SUPPORT THE CREATION OF PODCASTS LIKE THIS ONE: BECOME A MEMBER TODAY!
INSIGHTS
What is Bill Ding's Eco-Paint? It is collected by the City of Tucson and is paint that someone no longer wanted. It is sorted by the Beacon Group and sold at Gersons Building Materials.
How is this paint eco-friendly? You have to hear all the ways that it is creating a positive impact on the Tucson community – and is benefiting the planet!
Where did the paint get its name? Listen to this podcast to enjoy the giggle with Mrs. Green.
Gersons has a rich history of being a business with strong roots in sustainable practices. Those traditions continue today in even bigger ways with stronger impact.
Bill Ding's Eco-Paint is lead certified!
This project is truly a good thing – a leading example of local government forming positive partnerships for the good of the community and the planet.
GET INFORMED!