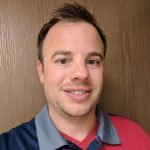 The air filters in my home were an item that never crossed my mind pre-Mrs. Green. Enter Russett Southwest. Now that we are a few years into the Mrs. Green journey, and I know that upper respiratory disease is the third highest cause of death in Pima County, they had my attention. Air filters started mattering to me. They don't just filter out bits of pollen and dust that would otherwise circulate through the home and lower indoor air quality. Can you believe that they also provide a first line of defense against larger objects such as bits of loose insulation being pulled into the system where they could cause damage or present a fire risk? Whether you rent or own your home, I hope you will care enough about your health and about your air quality to join me. This show made possible due to the generous support of Russett Southwest.
SUPPORT THE CREATION OF PODCASTS LIKE THIS ONE: BECOME A MEMBER TODAY!
INSIGHTS
Need to service your current air conditioning unit? Need to purchase a new one? Tim provides some insight into a few things you want to keep in mind during the process.
If you have an air conditioning unit that is 10 years of age or older, it is probably time for a new unit.
What is a Merv rating and what does it have to do with your health? Join us on this podcast to learn more!
Air filters are often the last thing we think about but they are the first step in keeping your home's indoor air quality top notch. Learn all you need to know about keeping your air filters working for you on this podcast.
 GET INFORMED!
Visit Russett Southwest's website to check out the services they offer.
Check out their Facebook.
Find them on Yelp.
Music used in this podcast is copyrighted and licensed through Turtle Island Records/Libby Roderick Music