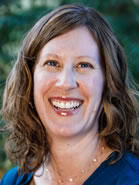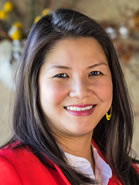 Opioid Crisis: Fact or Fiction? How did our country get here? What part have drug companies played in creating this crisis? Why ARE so many of us frightened to "go under" when we need to have a medical procedure? What do we need to know if we have children needing anesthesia? Do we need to be afraid of pain medication? And why is it important to properly dispose of unused pain medication and to even guard it from others while taking it? I will do my very best to pack at least two hours of content into a one hour show and I hope you will join us. This show made possible due to the generous support of Tucson Medical Center.
INSIGHTS
Anesthesiology, as a specialty, has made huge strides in the last few years in terms of safety.
There are basically four types of anesthesia – local anesthetic; regional anesthesia; monitored anesthesia care; and general anesthesia.
Did you know that it is a known fact that people with red hair tend to need more anesthesia? Mrs. Green found this tidbit and others delightful during this podcast.
Listen to this podcast to learn about the great tips and tricks that Dr. Kloth and Dr. Marietta use to support their patients – especially children.
What health factors are at play when an anesthesiologist is assessing what medications to use for your health related case?
In 2016, 64,000 people died in the United States from an opioid overdose – that number exceeds the number of American soldiers that died during the Vietnam War.
When did the opioid crisis begin to escalate and why? Listen to this podcast to understand how this has unfolded and how this addiction has grown in our community.
We, the United States, have become a pill-popping nation – pain is real but people want the instant solution. How has this defined our culture? The United States constitutes 4.6% of the world's population, but we consume 80% of the world's opioids – this is an American problem.
It is really important to dispose of medications properly – doctors Kloth and Marietta discuss everything you need to know to do the job right.
Very important health tip – make sure you have one physician that knows everything you are taking. A pharmacist that can be a great assistant in this process!
GET INFORMED!
GET ACTIVE!
Live in the City of Tucson? Here is everything you need to know about medication disposal. Not in Tucson? Google Dispose-A-Med for your city!