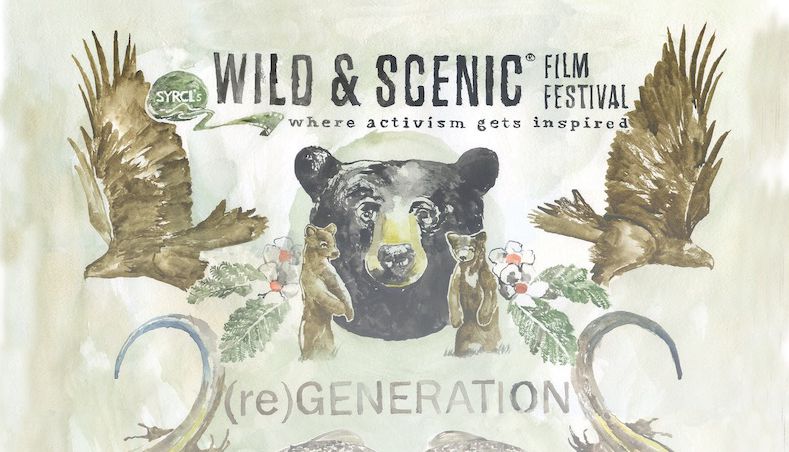 The Tucson Chapter of Citizens' Climate Lobby presents the Climate Solutions Film Festival, a 50th Anniversary Celebration of Earth Day

Labor Day weekend, beginning Thursday, Sept 3, 2020 at 7 PM (AZ)/8 PM (MDT) and running through Sept 8 until 7 PM (AZ)/8 PM MDT.

Online viewing. Viewers may watch anytime, pause content, and re-watch their favorite films.

Tickets starting at $20 (student pricing available). Tickets and details. Proceeds will support all expenses for Arizona students to attend the annual Citizen's Climate Lobby Day event in Washington, D.C. in 2021.

Description: The Tucson chapter of Citizens Climate Lobby (CCL) is hosting celebration of the 50th anniversary of Earth Day with an online film festival, beginning Thursday, September 3rd. Ticket holders can watch the festival at any time during the 5 days following the Sept. 3rd kickoff. Tickets prices start at$20 (special pricing for students available) and include entry in a raffle to win an evening of star gazing for two at the University of Arizona's Mt. Lemmon Skycenter.

The festival, produced by Wild & Scenic® On Tour, is a fundraiser to send students to the Citizens' Climate Lobby International Conference in Washington, D.C. There, students will receive two days of education about climate, climate change, policy solutions including Carbon Fee and Dividend, and techniques for building the political will needed to effect change. Their conference experience will conclude with a day of lobbying members of both the House and Senate on Capitol Hill!

The festival incorporates 20 short films in 2 hours that highlight people impacted by a changing climate and those with the passion and determination to understand and solve it through science and activism. Attendees will see compelling stories told with humor, compassion, artistry, and stunning imagery of nature and wildlife. Stories from as far away as Greenland and as close as a Tucson bakery will inspire all of us with the variety and richness of life on Earth, the tenacity of the human spirit, and the feeling that we can indeed keep our planet livable.

In addition, attendees will hear from one of the University of Arizona's most enthusiastic researchers and teachers, Dr. Joellen Russell, whose curiosity about Earth and the Great Southern Ocean surrounding Antarctica is eclipsed only by her ability to motivate others to protect it. Dr. Russell shares a glimpse of her life's work that is propelled by total joy and dedication. She makes the science and the tools she uses fascinating for everyone –whatever their background!

About Citizens' Climate Lobby: Citizens' Climate Lobby is a non-profit, nonpartisan, grassroots advocacy organization focused on national policies that will effectively and fairly address climate change.

Designed to create a broad, sustainable foundation for climate action, CCL approaches everyone and all groups with respect, empowering supporters to find common values with all others.

In order to generate the political will necessary for passage of the Energy Innovation and Carbon Dividend Act, we train and support volunteers to build relationships with elected officials, the media, and their community.

For more information the festival, CCL, and the work of the Tucson chapter, visit tucsonCCL.com

CCL Tucson thanks The Amity Foundation, Technicians for Sustainability, Mrs. Green's World, and the ir for their support of this event.