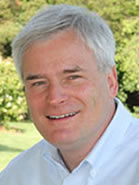 Mrs. Green's World, Saturdays at 12pm
Saturday, January 31 at 12 pm (AZ Tim)
Jack Groh, Director of the NFL Environmental Program - "It's not so much about how much of the problem do you create; it's about how much of the problem are you willing to take...
read more »
View Guest Schedule
Down to Earth with Mrs. Green, Tuesdays at 7pm
Tuesday, January 20 at 8 pm (AZ Tim)
For our amazing 2015 guest line-up!
read more »
View Guest Schedule
Videos
The Silent Killer: Plastic Bags
What better way to celebrate the holidays than by committing to not use plastic bags?  They pollute our rivers, our oceans, our landscapes and ultimately compromise our food supply.  They really DON'T ever biodegrade.  Please like, comment & share away – but most importantly – just say NO to plastic.  Happy plastic-free shopping!
More Videos
News from Mrs. Green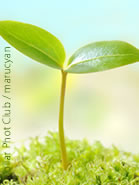 01.23.15
According to the free dictionary, here's the definition of a thunderclap: thun-der-clap n. 1. A single sharp crash of thunder 2. Something that is startling, shocking or unexpected. Just so you know, I was going for the startling part to get your attention. Anything for Mother Earth!
read more »
Tip of the Day
Scrape Dishes Instead of Pre-Rinsing Them
Dishwashers made in the past five to ten years can clean even heavily soiled dishes without pre-rinsing.
read more »