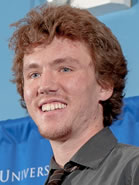 Mrs. Green's World, Saturdays at 12pm
Saturday, August 30 at 12 pm (AZ Tim)
Alex Fried, Founder & Director, Post-Landfill Action Network (PLAN) - Do you believe that waste is just a logistics problem? Can you even begin to imagine a national movement of student...
read more »
View Guest Schedule
Down to Earth with Mrs. Green, Tuesdays at 7pm
Tuesday, September 2 at 7 pm (AZ Tim)
Michael McDonald, Executive Director, Community Food Bank of Southern Arizona - Did you know...
read more »
View Guest Schedule
Blog
News from Mrs. Green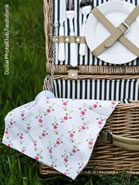 08.29.14
I know it's your party but please don't make me cry. Labor Day is a day we honor all of us for our hard work. This Labor Day, please consider honoring Mother Earth for all of her hard work as you plan your celebrations. Here are three really easy tips to consider!
read more »
Tip of the Day
Think About Shape
Fridges with freezers on top are most efficient. Front-loading washers are more efficient than top-loading machines.
read more »