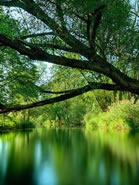 Mrs. Green's World, Saturdays at 12pm
Saturday, April 4 at 12 pm (AZ Tim)
Did you know that palm oil is the MOST consumed edible oil today? And that because of its versatility, the demand worldwide has tripled over the last few decades.
read more »
View Guest Schedule
Down to Earth with Mrs. Green, Tuesdays at 7pm
Tuesday, April 7 at 7 pm (AZ Tim)
Stephanie Doerries, University of Arizona Carson Scholar & Pronghorn Researcher, Institute of the Environment - The human population continues to expand...
read more »
View Guest Schedule
Videos
Mrs. Green publishes her first book!
Mrs. Green has published her first book titled Your Mother Called (Mother Earth) . . . You'd Better Call Her Back! Listen to Mrs. Green talk about her book in the video below and use the Amazon link to purchase your very own copy!
More Videos
News from Mrs. Green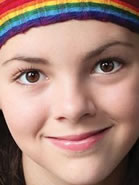 03.11.15
Given the horrific, decimating, devastating, Draconian cuts being made to education in the state in which I live, how about a major dose of good, upbeat, intentional good news for this issue from Mrs. Green? We all need good news, right? Hold on and enjoy the smiles!
read more »
Tip of the Day
Dry Clothes Outside in Good Weather
Sunlight is free!
read more »