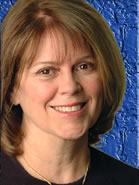 Mrs. Green's World, Saturdays at 12pm
Saturday, May 23 at 12 pm (AZ Tim)
Kathleen Rogers, President, Earth Day Network - Kathleen has worked for more than 20 years as an environmental attorney and advocate focusing on international and domestic...
read more »
View Guest Schedule
Down to Earth with Mrs. Green, Tuesdays at 7pm
Tuesday, May 26 at 7 pm (AZ Tim)
Sofia Forier-Montes, Manager - The Felicia Ann Cutler Farm was created to honor the memory of Felicia Ann Cutler.
read more »
View Guest Schedule
Videos
Mrs. Green publishes her first book!
Mrs. Green has published her first book titled Your Mother Called (Mother Earth) . . . You'd Better Call Her Back! Listen to Mrs. Green talk about her book in the video below and use the Amazon link to purchase your very own copy!
More Videos
News from Mrs. Green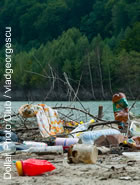 05.21.15
I know I have written about plastic pollution since the beginning of Mrs. Green's World. We probably know everything I am going to write about but let's face it – who among us can't use some friendly reminders about the threat plastics are to our world – literally? Thanks to my recent guest, Dianna Cohen, from…
read more »
Tip of the Day
Be careful about ALL of your cosmetics
What goes on your skin, goes through your skin. Especially please steer clear of cosmetics containing shark-based squalene (look at […]
read more »