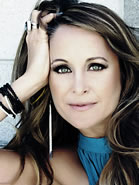 Mrs. Green's World, Saturdays at 12pm
Tuesday, April 22 at 12 pm (AZ Tim)
MARCI ZAROFF, Eco Lifestyle Pioneer - Get ready for Marci Zaroff and get ready to change your life. Marci's mission is to revolutionize the global fashion and textile...
read more »
View Guest Schedule
Down to Earth with Mrs. Green, Tuesdays at 7pm
Tuesday, April 15 at 7 pm (AZ Tim)
...for upcoming Down to Earth with Mrs. Green listings
read more »
View Guest Schedule
Videos
The Silent Killer: Plastic Bags
What better way to celebrate Earth Month than by committing to not use plastic bags?  The pollute our rivers, our oceans, our landscapes and ultimately compromise our food supply.  They really DON'T ever biodegrade.  Please like, comment & share away – but most importantly – just say NO to plastic.  Happy Earth Month.
More Videos
News from Mrs. Green
04.13.14
(Six Really Good Reasons)
The very good news is that we recorded the first show for our eight-show series, "What Am I Eating and Why Should I Care: It Starts with Your Fork," which are funded from our recently completed Kickstarter Campaign. The guest, Ocean Robbins, was stellar.
read more »
Tip of the Day
Eat Local
Eat in a local restaurant. And walk to it if you can.  It's all part of creating sustainable communities and keeping our money here. We have the collective ability to keep restaurants in our community open by simply picking them when we want to eat out and by spreading the word to our friends and family […]
read more »