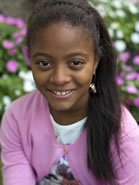 Mrs. Green's World, Saturdays at 12pm
Saturday, May 25 at 12 pm (AZ Time)
Haile Thomas – Healthier Generation. Are you ready for our first 12 year old guest on our national radio show? Meet Haile Thomas. You will have to tune in to hear (and maybe even...
read more »
View Guest Schedule
Down to Earth with Mrs. Green, Tuesdays at 7pm
Tuesday, June 4 at 7 pm (AZ Time)
More information to come!
read more »
View Guest Schedule
Videos
Silent Killer: The Movie
We use  380,000,000,000 of them every year.  They are made primarily from petroleum and natural gas. They never biodegrade.  They are the Silent Killers. They are plastic bags & we need to stop using them. Together, we can take small steps  to make a big impact.
More Videos
Blog
News from Mrs. Green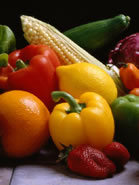 05.08.13
But first things first. Happy Mother's Day to every mother, mother-to-be, future mother, anyone who came from a mother on the planet, and a very special shout out to Mother Earth. Hope you will make it a great GREEN Mother's Day.
read more »
Tip of the Day
Watch that Toilet
Check for leaks in your toilets. If you place a few drops of food coloring in your tank and the color seeps through into your bowl, you know your toilet is leaking. An estimated 20% of all toilets leak and you could be using up to ONE HUNDRED gallons per day just with one leak [...]
read more »