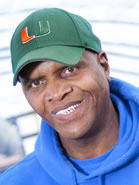 Mrs. Green's World, Saturdays at 12pm
Saturday, February 13 at 12 pm (PT)
Will Allen, Farmer, Founder and CEO of Growing Power - On the credential side of things, Will is recognized as a preeminent practitioner of urban agriculture in America and throughout...
read more »
View Guest Schedule
Down to Earth with Mrs. Green, Tuesdays at 7pm
Tuesday, February 16 at 7 pm (PT)
Judith Simmons, Goodwill Industries of Southern AZ & Deb Sanders , Global Takeback Director, Dell
read more »
View Guest Schedule
Videos
Got E-waste? Put it to Work!
Watch this short video to see what one nonprofit in Tucson, Arizona is doing to turn  waste into profits  that support amazing job training, computer training and, yes, even Grandmother Computer training. Don't landfill your e-waste. Instead take it to a recycler like RISE and turn it into something good for the planet and your community.  Small steps, big impact.
More Videos
News from Mrs. Green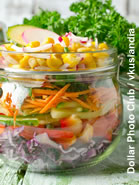 02.11.16
This newsletter has something for everyone: Nine simple, money saving tips for storing leftovers without using plastic (a few of which will surprise and delight you!); three facts about plastics and cancer; three fun factoids about three of our partners, and three pieces of really good news in Mrs. Green's World. Read on and enjoy!
read more »
Tip of the Day
Use Your Dishwasher
You can save 5,000 gallons of water each year and $40 in utility costs using a dishwasher instead of washing […]
read more »