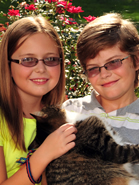 Mrs. Green's World, Saturdays at 12pm
Saturday, October 4 at 12 pm (AZ Tim)
Olivia and Carter Ries, One More Generation - Kids do care about the future. Here's proof. One More Generation (OMG) was founded by two elementary students in...
read more »
View Guest Schedule
Down to Earth with Mrs. Green, Tuesdays at 7pm
Tuesday, October 7 at 7 pm (AZ Tim)
Maribel Alvarez, Ph.D. - EVERY single loop in our social fabric involves food. We gather, celebrate, reflect and...
read more »
View Guest Schedule
News from Mrs. Green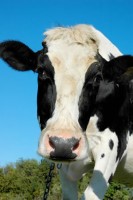 09.30.14
It's now 9:23 p.m. and I am already a day late in writing the newsletter. There are two reasons for that – one is because a terrible virus invaded my computer. I let that get to me in ways that I  truly should not because there are real viruses like Ebola out there killing people by the thousands. The second reason is that I knew…
read more »
Tip of the Day
Eat Local
Eat in a local restaurant. And walk to it if you can.  It's all part of creating sustainable communities and keeping […]
read more »