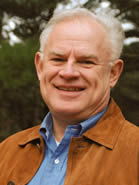 Mrs. Green's World, Saturdays at 12pm
Saturday, March 8 at 12 pm (AZ Tim)
Larry Schweiger, National Wildlife Federation - The NWF is a strong voice for wildlife, dedicated to protecting wildlife and habitat and inspiring the future generation of...
read more »
View Guest Schedule
Down to Earth with Mrs. Green, Tuesdays at 7pm
Tuesday, March 11 at 7 pm (AZ Tim)
Cyclovia (Sunday, April 6) has become one of the most fun, well-attended, free, outdoor annual family events in this super bicycle-friendly town.
read more »
View Guest Schedule
Videos
Kickstarter Campaign Video for Mrs. Green's World
Mrs. Green's World is launching an exciting Kickstarter Campaign to help raise more awareness about how what we eat impacts us, our health, and the health of the planet.
Kickstarter is a new way to fund creative projects, big and small, that are brought to life through the direct support of people like you.  Kickstarter is all-or-nothing. We must reach our funding goal to receive any of your pledged dollars. We're excited and up for the challenge!
And as an added bonus for us, if you and 499 other people support this campaign at any amount, we will receive a $5,000 matching pledge from a private foundation.
Visit our Kickstarter page to donate today!
More Videos
News from Mrs. Green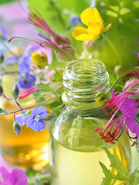 02.17.14
WARNING: This is a very personal share and really about food for your soul. If you think it's important to feed your soul, read on. If not, either skip this part and read about our VERY exciting Kickstarter campaign and other great, green stuff or stay tuned for next newsletter about toxins in your home.
read more »
Tip of the Day
Scrape Dishes Instead of Pre-Rinsing Them
Dishwashers made in the past five to ten years can clean even heavily soiled dishes without pre-rinsing.
read more »