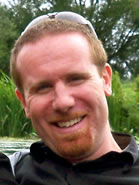 Mrs. Green's World, Saturdays at 12pm
Saturday, September 5 at 12 pm (AZ Tim)
Matthew Sullivan, Assistant Professor, Departments of Microbiology and Civil, Environmental and Geodetic Engineering Ohio State (also the co-founder of the Ecosystems Genomics...
read more »
View Guest Schedule
Down to Earth with Mrs. Green, Tuesdays at 7pm
Tuesday, May 26 at 8 pm (AZ Tim)
...for more amazing guests!
read more »
View Guest Schedule
Videos
Mrs. Green publishes her first book!
Mrs. Green has published her first book titled Your Mother Called (Mother Earth) . . . You'd Better Call Her Back! Listen to Mrs. Green talk about her book in the video below and use the Amazon link to purchase your very own copy!
More Videos
News from Mrs. Green
08.28.15
& Mrs. Green's Three Calls To Action
Note from Mrs. Green. The article below appeared in the opinion section of the New York Times on Saturday, August 22. I literally received phone calls from friends who were on their way to their bathrooms to check their toothpaste for…
read more »
Tip of the Day
Create an animal habitat wherever you live…
...no matter how small or how large your space is! We did one thing – bought a finch feeder for our front yard. Habitat created!
read more »