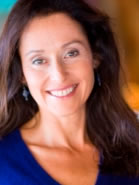 Mrs. Green's World, Saturdays at 12pm
Saturday, April 26 at 12 pm (AZ Tim)
Myra Goodman, Founder, Earthbound Farm - Although Myra grew up eating mostly processed foods & very little fresh produce, her diet has evolved to being very healthy for...
read more »
View Guest Schedule
Down to Earth with Mrs. Green, Tuesdays at 7pm
Tuesday, April 15 at 7 pm (AZ Tim)
...for upcoming Down to Earth with Mrs. Green listings
read more »
View Guest Schedule
Videos
The Silent Killer: Plastic Bags
What better way to celebrate Earth Month than by committing to not use plastic bags?  The pollute our rivers, our oceans, our landscapes and ultimately compromise our food supply.  They really DON'T ever biodegrade.  Please like, comment & share away – but most importantly – just say NO to plastic.  Happy Earth Month.
More Videos
News from Mrs. Green
04.13.14
(Six Really Good Reasons)
The very good news is that we recorded the first show for our eight-show series, "What Am I Eating and Why Should I Care: It Starts with Your Fork," which are funded from our recently completed Kickstarter Campaign. The guest, Ocean Robbins, was stellar.
read more »
Tip of the Day
The Lunch Box
I interviewed Ann Cooper, known as the Renegade Lunch Lady, who is taking school lunch programs by storm, getting salad bars in schools. She says "We are killing ourselves with the food we eat. We can change that!" Check out The Lunch Box, an online toolkit providing menus and recipes for all schools.
read more »