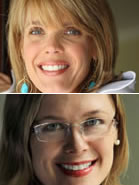 Mrs. Green's World, Saturdays at 12pm
Saturday, November 22 at 12 pm (AZ Tim)
Laura Turner Seydel, Captain Planet Foundation & Heather White, Environmental Working Group - Laura Turner Seydel is an international environmental advocate...
read more »
View Guest Schedule
Down to Earth with Mrs. Green, Tuesdays at 7pm
Tuesday, November 25 at 7 pm (AZ Tim)
Stephanie Boreale
read more »
View Guest Schedule
News from Mrs. Green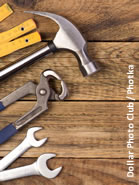 11.20.14
What's hot this holiday season? Shopping locally and supporting small businesses. It's even made national news with a hashtag: #smallbusiness. The benefits? Let me count them. Avoid crowded malls, meet people who own and take pride in their businesses, support your local economy, get gifts for those you love that are unique, thoughtful and fun and the list goes on. Is there a downside? Not that I can think of.
read more »
Tip of the Day
Be careful about ALL of your cosmetics
What goes on your skin, goes through your skin. Especially please steer clear of cosmetics containing shark-based squalene (look at […]
read more »