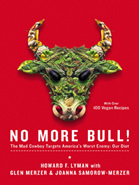 Mrs. Green's World, Saturdays at 12pm
Saturday, October 25 at 12 pm (AZ Tim)
Howard Lyman, President of Earthsave International & President of the International Vegetarian Union - Howard Lyman's testimony on the Oprah Winfrey Show in 1996 revealed...
read more »
View Guest Schedule
Down to Earth with Mrs. Green, Tuesdays at 7pm
Tuesday, October 28 at 7 pm (AZ Tim)
Magdalena Verdugo, Vice President Education/ SE AZ Area Manager, Chicano Por La Causa (CPLC) - CPLC is a statewide community development corporation committed to building...
read more »
View Guest Schedule
Blog
News from Mrs. Green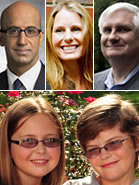 10.09.14
Since we are sending a series of eblasts to you about our 5th Annual Arizona's Greenest Workplace Challenge, we thought it best to keep this newsletter short. But we don't want you to miss the opportunity to catch our amazing shows from these past weeks. Once again, if you take the time to listen, you will be very glad you did!
read more »
Tip of the Day
Never Leave an Engine Running in an Attached Garage
The fumes can be toxic. Never leave a snow blower, lawn mower, car, or anything else running in the garage […]
read more »