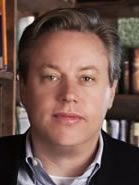 Mrs. Green's World, Saturdays at 12pm
Saturday, December 14 at 12 pm (AZ Time)
Chris Arnold, Director of Communications: When Chipotle opened their doors in 1993, they had one simple goal: to serve high quality, delicious food quickly with an experience...
read more »
Videos
Got E-waste? Put it to Work!
Watch this short video to see what one nonprofit in Tucson, Arizona is doing to turn  waste into profits  that support amazing job training, computer training and, yes, even Grandmother Computer training. Don't landfill your e-waste. Instead take it to a recycler like RISE and turn it into something good for the planet and your community.  Small steps, big impact.
More Videos
News from Mrs. Green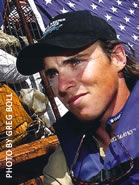 12.06.13
(And my heart divided)
On the one hand… This past Sunday some of our family members watched the 2013 CNN Heroes Awards. We were all looking forward to almost two hours of really good news stories about everyday people changing the world.
read more »
Tip of the Day
Easy Carpet Cleaning
"Starch" Your Carpets — cornstarch that is! It is possible to fully clean and deodorize carpets without resorting to chemical-laden carpet cleaners or shampoo. Simply vacuum, liberally sprinkle cornstarch or baking soda, leave one hour, then vacuum again. To remove tough stains, try cold club soda or repeatedly blot with vinegar and soapy water instead of automatically reaching for […]
read more »