Our Shows
We offer two podcasts each week: Mrs. Green's World and Down to Earth with Mrs. Green. The intention for each podcast is to engage our audience in a lively, inspiring dialogue about our health, the health of our families, our communities and our planet. Mrs. Green, Gina Murphy-Darling, is an environmental educator. Her show provides an independent, non-political environment where she invites people to think and does not tell them what to think. The topics covered encourage all of us to make informed choices that will help us all to protect and preserve our planet.
The Mrs. Green's World show is a 60-minute podcast, featuring health and sustainability experts from around the globe. The Down to Earth show is a spotlight on the southwest region of the United States and is a 30-minute, commercial free podcast.
All of our podcasts are available on our website under LISTEN NOW. You can also access the podcasts on one of our syndicated networks listed below (* Please note: If you are using your Smartphone to listen, and having trouble accessing the show, you will need to download a streaming audio/radio application from the app store for your device/operating system.)

Listen to all of our shows anytime on iHeart Radio!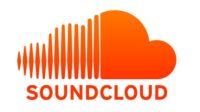 Listen to all of our shows anytime on soundcloud!

Join us on the Renewable Now Network where the mission is to educate, promote and report on the positive growth that results from living more sustainably.
Mrs. Green's World episodes can also be heard on Glimmerglass Radio streaming from the heart of Central NY to Cooperstown, Otsego County and beyond. Glimmerglass Radio is a Talk Radio station for News, Green Living, Healthy Lifestyles, Vintage Radio and Local Broadcasts.
Speak Up Talk Radio Network brings you selected hosts and talk radio programming with listening options 24/7 streaming or on demand.
Our purpose is to create and share a talk radio community that encourages people to speak up about topics that fuel their passion with the goal to empower listeners to do the same. When we speak up ~ we can improve our life, the lives of others, and leave a legacy of positivity.