Become a Member
You + Me = Power to the Planet
This planet is in grave danger – that's the bad news. Good news? Together we can help open minds, awaken instincts and turn the tide – small steps, big impact.
Our Sustainers Program is about accelerating that shift by thoroughly educating individuals through our independent, nonpolitical platform. Together we will raise awareness on how and why our choices are rapidly depleting Mother Earth's resources – and what each and every one of us can do about it.
Will you be a change agent? Are you ready to push the boundaries so more and more people will be engaged with our mission of moving our planet from grave danger to healthy and healing? It's time.
Be a change agent.
Annual Sustainer Memberships
Student Sustainer: $20/year
Good Steward Sustainer: $50/year
Down to Earth Sustainer: $100/year
I Care Sustainer: $250/year
Sustainer's Circle: $500/year
Leadership Circle: $1,000/year
Become a Mrs. Green's World Sustainer now.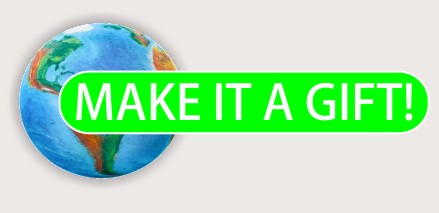 Looking for a gift that is unique and intentional? Want to introduce a loved one to Mrs. Green's World? Give the gift of membership today!
Become a Business Sustainer
Sustainability is Everybody's Business
Hope for a better world lies in new ways to work as well as new ways to live. Business owners can foster a culture of sustainability and improve their own environmental performance while educating and inspiring their employees along the way. That's way we encourage businesses, large and small, to become Mrs. Green's World Sustainer members. You, and your employees, can be powerful, positive forces in the quest to preserve our planet. How's that for a legacy?
Annual Business Memberships
1 to 10 employees: $100
11 to 99 employees: $500
100 or more employees: $1000