Meet the 2017 Judges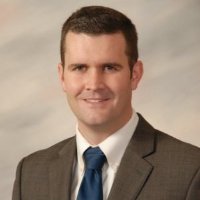 Mike Peel As the Southern Arizona Director for Local First AZ, Mike is a dedicated localist and sustainability advocate who loves working on creative community partnership efforts while spending time at some of his favorite businesses. Mike enjoys Loft Cinema, Rialto Theatre, and any local record stores including PDQ Records, Wooden Tooth, and Zia.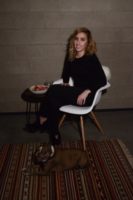 Rita Boutwell is the Director of Training and Development for Hotel Congress and Maynards Market & Kitchen and has been with the organization since 2013. Her prior experience includes director of operations roles at international beauty organizations based in New York City, where she resided for 8 years.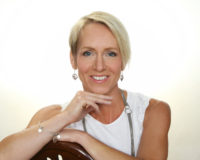 Lee Woodward has built a successful career spanning more than 20 years. Her broad experience in organization design, talent management, strategic planning, customer experience and management operating systems led to a successful track record in multiple industries, including high tech, financial services, and aerospace. Within those industries, she served companies ranging from a small startup to a Fortune 100 company. Her career allowed her to travel the globe and live in several US locations and abroad in Shanghai, China. She has a passion for customers and employees, and she firmly believes leaders need to put both at the center of their goals. Lee continually pushes herself outside of her comfort zone and takes on challenges that allow her to grow as a leader and a person. To that end, in 2015 Lee left a successful corporate career to launch her own business. Woman In Disguise was born out of Lee's passion for personal transformation and her belief that every woman should feel beautiful, bold, and fun.  Woman In Disguise is transforming how women look and feel one wig at a time.  Lee is supported in her dream by her husband Kevin and their four children.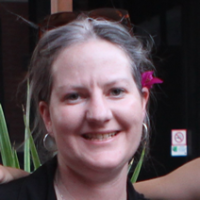 Helene Tack is the Program Development Director for Local First Arizona, a nonprofit that promotes and support independently owned businesses across the state.  Her work focuses on social responsibility and sustainability in the local business community.  She spearheads LFA's work with B Corporation, and assisting entrepreneurs who want to incorporate green initiatives into their business. Helene's background includes work in the publishing and hospitality industries. She is an avid recycler, hiker, camper, dog-rescuer, writer and road trip aficionado.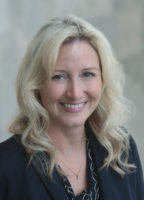 Jennifer Zeagler has more than 20 years of experience in public and media relations and daily newspaper journalism. Currently, she is the Manager of Online Communications for Tucson Electric Power, where she oversees social media, website and customer newsletter content, and employee communications. Prior to that, she was the Director of External Communications for the University of Arizona and an Assistant Director of Media Relations for the University of California, Irvine. She was a newspaper reporter for several years, most recently covering California state government, politics and then-Gov. Arnold Schwarzenegger for The Fresno Bee. Originally from Minnesota, she is a proud alumna of the University of Arizona.