2017 AZGWPC Sponsors
Tucson Electric Power has a continually expanding portfolio of clean renewable resources to help provide safe, reliable and affordable electric service to our community.
TEP's renewable resources produced nearly 700,000 megawatt hours (MWh) in 2015. That's nearly 8 percent of TEP's total 2015 retail sales, surpassing Arizona's Renewable Energy Standard requirement of 5 percent for the year.
Investment in clean, green generating resources and renewable programs will continue as TEP reduces its reliance on coal. The company anticipates adding 800 megawatts (MW) of new renewable capacity by the end of 2030, boosting its total renewable energy portfolio to approximately 1,200 MW.
TEP, recognized worldwide as an industry leader in renewable energy, will continue to invest in innovative, cost-effective renewable programs that offer benefits for all customers.
Hundreds of customers have signed up for the new, innovative TEP Residential Solar Program, which provides fixed-price electric service for up to 25 years using solar arrays installed on customers' homes. Find out if Residential Solar is right for you.
The Bright Tucson Community Solar Program allows residential and business customers to cover some or all of their electrical needs by purchasing locally generated solar power.
Contributions to TEP's Voluntary Solar Contribution Program help fund the installation of rooftop solar systems at homes built by Arizona chapters of Habitat for Humanity.
TEP is seeking regulatory approval of a new program that would provide fixed-rate benefits for 10 years to customers who agree to purchase the output of local, community-scale solar arrays.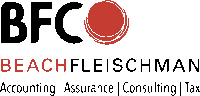 BeachFleischman CPAs is based in Arizona and has offices in Phoenix and Tucson (Headquarters). We are one of Arizona's largest locally-owned CPA firms and a "Top 200" largest CPA firm in the U.S. We serve over 6,000 private enterprises, not-for-profit organizations and entrepreneurs in the US and Mexico, and provide accounting, assurance, tax and advisory services. We work closely with clients to help them save taxes, preserve wealth, mitigate risk, improve accountability, enhance profitability and support growth. We also have specialized industry expertise in the healthcare, real estate, construction, manufacturing, service and non-profit sectors. We passionately believe in the power of collaboration. Working together in pursuit of your success is our purpose and our privilege. You get the best of both worlds with BeachFleischman: A firm with the resources to deliver on a global level combined with a service and community-minded approach of a local firm.

BeachFleischman encourages employees to make a positive impact on the greater Tucson community by financially supporting their participation with civic organizations that match their personal interests allowing them to expand their community involvement and practice their leadership skills.
BeachFleischman has created a culture of trust amongst our staff, clients and the Tucson community. Trust that is built on each employee's professional capabilities, integrity and ongoing commitment to deliver outstanding personalized customer service every client seeks and deserves, as well as a desire to give back to the community.
This high trust environment yields significant results for our stakeholders. Essential information flows more efficiently, and relationships are less guarded and more transparent. Resources and knowledge are easily shared and aligned to better serve our clients' time sensitive needs. Innovative solutions to even the most complex problems become new standards, and our talented professionals continually raise their level of expertise and expand their professional development.
Media Sponsor

BizTucson is a quarterly showcase for our region's dynamic business community. The magazine targets the region's key decision makers; the presidents, CEO, CFO, business owners and entrepreneurs; as well as managers in the private and public sectors. Biz Tucson will reach new businesses moving into the region.