Prizes
AZ's Greenest Workplace title winner will receive:
2016 People's Choice Award winner will receive:
There's only one Biosphere2! Experience the University of Arizona's Biosphere 2 and see for yourself why Time Life Books recently named it 'one of the 50 must-see wonders of the world.' Visitors from around the world come to experience Earth's largest living science center dedicated to exploring the environment, the future, and our planet. A unique trail system allows visitors to explore a tropical rainforest, savanna, coastal fog desert, and million-gallon ocean — all within Biosphere 2. Knowledgeable tour guides take you on this adventure to explain the history, research and unprecedented science taking place inside this engineering marvel. Also, don't miss our feature film, multimedia displays, bookstore and cafe. New programs and events are offered monthly. Biosphere 2 is open daily. See "Where science lives!" Facebook and Twitter, @B2science.
Whole Foods Market seeks out the finest natural and organic foods available, maintains the strictest quality standards in the industry, and has an unshakeable commitment to sustainable agriculture. We make grocery shopping fun and delicious. We're a mission driven company with amazing team members and customers. Learn more about our Core Values Here.
The Only Reusable Bottles That Look Great & Do Good.
Our bottles are beautifully crafted composed of non-leaching and non-toxic 18/8 stainless steel, that keeps your drinks cold for 24 hours and hot for 12, while giving back to those in need. S'well is a charitable community member and proud partner of charitable organizations such as WaterAid, American Forests, and Drink Up. As the premier fashionable and reusable water bottle, we have found that our customers love these bottles worldwide! S'well is currently sold in retail stores in the US, Canada, Europe, Australia, New Zealand, South America, the Middle East, and throughout Asia.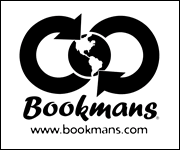 We believe it is our responsibility as a company to be compassionate citizens of the planet. We are continually striving to reduce our carbon footprint and are big supporters of various green events including the Tucson Green Festival, Tucson Earth Day Festival, and Pima County's Clean Air Days. Awareness of environmental issues is part of our very business model: Every time you trade in or make a purchase at Bookmans Entertainment Exchange, you're recycling. Each item that is brought through our doors and placed on a shelf reflects the decision of a single individual to take a stand against unnecessary and harmful waste. Chances are you've never thought of shopping for used media in terms of green, but for more than 30 years our customers have been contributing to the environment by sharing their unwanted books, music, movies, magazines, and games with the Bookmans community.
Buffalo Exchange is a sustainable business that works to protect the environment by recycling clothing back into the community. Customers can buy, sell, or trade new and recycled clothing for cash or store credit on the spot. Since 1994 their Tokens for Bags® program has raised nearly $550,000 for thousands of local nonprofit organizations, saving 10.9 million bags from polluting the environment. Through annual Earth Day Dollar Sales, the company has raised $464,359 for environmental causes since 1997. Buffalo Exchange is family operated and independently owned by Kerstin and Rebecca Block in Tucson, Arizona.