Meet the Judges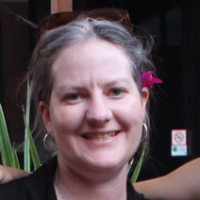 Helene Tack is the Program Development Director for Local First Arizona, a nonprofit that promotes and support independently owned businesses across the state.  Her work focuses on social responsibility and sustainability in the local business community.  She spearheads LFA's work with B Corporation, and assisting entrepreneurs who want to incorporate green initiatives into their business. Helene's background includes work in the publishing and hospitality industries. She is an avid recycler, hiker, camper, dog-rescuer, writer and road trip aficionado.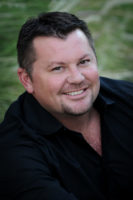 Jason Tankersley, a Tucson native, is the CEO of The Fairfax Companies, a leader in the construction and landscape waste recycling industry. Fairfax has three facilities in Tucson and two divisions: Tank's Green Stuff, Natural Organic Landscape and Garden Supply, and Tank's Roll Off and Recycling. Jason graduated from the University of Arizona with a degree in Regional Development and a Minor in Business and Commerce.
Jason is an active member of the Tucson community, involved with or volunteers with the following groups: Tucson Clean And Beautiful Vice President on the executive board, Tucson Small, Minority, and Woman Owned Business Commissioner for Ward 2, on the SAHBA Green Building Council, on the board of the Southern Arizona Green Chamber of Commerce, a member of the US Green Building Council, a member of the Construction and Demolition Recycling Association (CMRA), the Solid Waste Association of North America (SWANA), Social Venture Network (SVN), the Tucson Zoological Society,, and a supporter of the "Mrs. Green's World Radio Talk Show, and the Heirloom Farmers Market Board.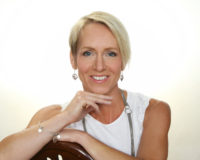 Lee Woodward has built a successful career spanning more than 20 years. Her broad experience in organization design, talent management, strategic planning, customer experience and management operating systems led to a successful track record in multiple industries, including high tech, financial services and aerospace. Within those industries she served companies ranging from a small start up to a Fortune 100 company. Her career allowed her to travel the globe and live in several US locations and abroad in Shanghai, China. She has a passion for customers and employees, and she firmly believes leaders need to put both at the center of their goals. Lee continually pushes herself outside of her comfort zone and takes on challenges that allow her to grow as a leader and a person. To that end, in 2015 Lee left a successful corporate career to launch her own business, Woman in Disguise. Her goal is to provide an experience that will make a woman feel beautiful, confident, and authentic every time she puts on her ready-to-wear hair. Lee is supported in her dream by her husband Kevin and their four children.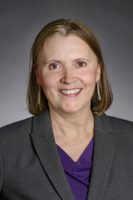 Sheila Storm, Communications Director for Pima Association of Governments since 2004, developed PAG's communications program and leads internal and external communications for both PAG and the Regional Transportation Authority. She was extensively involved in the RTA's public outreach efforts which led to public approval of the RTA's 20-year, $2.1 billion transportation plan in May 2006. She coordinated public outreach for PAG's two successful sustainable energy expos in 2007 and 2009, which drew more than 3,000 attendees at each event. Prior to joining PAG, she was editor of Inside Tucson Business, where she conducted several business roundtables and coordinated the first Women of Influence awards event and executive business women panel in Tucson. Sheila is an award-winning journalist with 17 years of newspaper experience, including 11½ years covering business news both as a reporter and editor. Currently, she is the PRSA Ethics Chair for the Public Relations Society of America, Southern Arizona Chapter.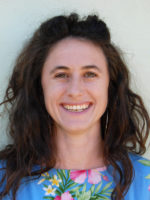 Deborah Oslik hails from the Northeast US, but considers herself an Arizonan now after 11 years under desert skies. She has worked in the field of outdoor education since 2003 and has a BA degree in adventure education. She works at Watershed Management Group as the Program Coordinator of the Learning Center & Living Lab.  Deborah has a passion for spreading the word about water conservation as part of the bigger message of being an actively contributing steward of this planet. Deborah loves to fill her time drinking tea, staring longingly into her dog's eyes, and connecting with the nature.