Mrs. Green in the News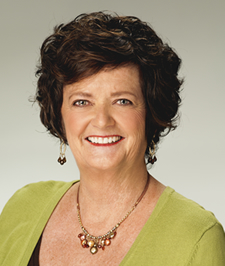 Read, watch and listen
Latest news items that mention Mrs. Green
October 2016
Imagine Research Magazine – University of Arizona, College of Education
Proud Preserver of Planets, People, and Pets
Press Release
April 2016
KXCI Community Radio, Tucson, AZ
Beyond BALLE with Gina Murphy Darling and Liane Hernandez
January 2016
Interview with Mrs. Green on Speak Up Radio
The Filthy Fashion Industry
September 2015
Tucson Lifestyle
Up Front – Green Goddess
April 2015
Interview with Mrs. Green on Speak Up Radio
April 2015
Natural Awakenings Magazine – Arizona Champion for Green Living Launches First Book
March 15, 2015
The Fred & Jeff Show – Radio interview with Mrs. Green
March 8, 2015
Arizona Daily Star – Mrs. Green's story blossoms in new book
Printable version page 1, page 2
February 17, 2015
AZTV Morning Scramble with Sandy Moss
September 18, 2013
KOLD Tucson News – Arizona's 'greenest' workplaces
July 9, 2013
Mrs. Green Goes to the White House 
January 2, 2013
KGUN9 (ABC) (video no longer available)
1,000 Ben's Bells on their way to Newtown, thanks to community's help

November 14, 2012
Mrs. Green interviewed on Renewable Now hosted by green-business expert, Peter Arpin, " teaching  people and companies how to transform profitably".
May 16, 2012
Arizona Foothills Magazine: Women Who Move the City

April 4, 2012
Why Not Girl! of the Week: Gina "Mrs. Green" Murphy-Darling
April 17, 2011
Arizona Daily Star: Murphy-Darling wins award (scroll down page)
April 4, 2011
Gina Murphy-Darling Wins The Daily Greens' 2011 People's Choice Award for Local Hero (PDF)
July 2010
The Tucson Chapter of Executive Women International (EWI) – Mrs. Green guest speaker at  June meeting.