Intentional Living by Intentional Giving!
Broadcast on 2017/11/16 (PT)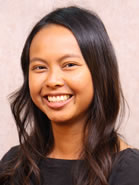 Judith Simmons, Director of Marketing, Goodwill Industries of Southern Arizona
According to an article in Forbes magazine, Americans spent close to $1 trillion during the holidays last year.  We at Mrs. Green's World find that both sad and shocking. We plan to be a part of changing that trend and we have just the show for you to help you be the change too! With the winter holiday season fast approaching, soon we'll all be stressing out about what gifts to buy our friends and families. But how about choosing a different path this year? Goodwill Industries of Southern Arizona's Judi Simmons will share with us ideas about intentional living by intentional giving this season. Join us to hear about how when you shop at Goodwill, you're making triple the impact: Purse (or Wallet), People, and Planet AND reducing stress AND having more fun. Judi will share tips on the etiquette of re-gifting and share tips and ideas on how to gift thrifted goods. And get ready for a sneak preview of Mrs. Green Goes to Goodwill video showing us all how to thrift shop for a holiday outfit and shop for gifts for family and friends. Join us and prepare to join the movement. This show made possible by Goodwill Industries of Southern Arizona.

Download MP3
INSIGHTS
We are projected (in America) to spend upwards of a trillion dollars this holiday season.
Living intentionally is living in a sustainable way – what impact does your consumer and lifestyle choices have on your health and the health of the planet?
Goodwill of Southern Arizona served over 10,000 adults and 1,000 youths last year alone! These numbers are only individuals – imagine the ripple effect of these numbers. The money that is spent in our Goodwill stores, the money stays in our southern Arizona community.
Intentional giving is being mindful – the trillions of dollars that are spent during the holidays…imagine if that money stayed in the community and supported locally owned businesses and organizations.
Thrifting is re-gifting without the stresses of worrying you are re-gifting something that the person receiving it already gave to you!
According to the National Retail Federation, consumers surveyed say they will spend close to $960 (per person) that they are buying for during the holidays! If you spend that money at Goodwill, your investment is more than what you spend at the store.
GET INFORMED!
 GET ACTIVE!