TEP Goes Sunnyside Up!
Thursday, December 7 at 12:00 am (PT)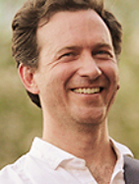 Ryan Anderson, Sr. Customer Relationship Manager, Tucson Electric Power
In this day and age how exciting is it to read about a friendly energy saving competition among an elementary, middle and high school? From where I sit? VERY! Join me to learn from Ryan about Sunnyside Unified School District's "Battle of the Sunnyside Buildings," a competition among Elvira Elementary School, Challenger Middle School and Star Academic High School in Tucson, Arizona. It's part of a plan where Tucson Electric Power (TEP) will provide an estimated $800,000 in energy efficiency rebates this year to help Sunnyside campuses become more sustainable through energy-saving improvements and student programs. It gets better. Ryan will share with us how all three schools are installing energy efficient lighting and other upgrades to help reduce energy use, lower electric bills and brighten learning environments for children. We will also hear about the plan for students to become "energy ambassadors" in search of ways to reduce energy and water usage in the classroom and at home. There's something about integrated approaches that I simply love and I can't wait to hear more. Please plan to join us and spread the good, green word. This show made possible due to the generous support of Tucson Electric Power Company.
LISTEN NOW

Download MP3