Intentional Living by Intentional Giving!
Thursday, November 16 at 12:00 am (PT)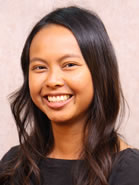 Judith Simmons, Director of Marketing, Goodwill Industries of Southern Arizona
According to an article in Forbes magazine, Americans spent close to $1 trillion during the holidays last year.  We at Mrs. Green's World find that both sad and shocking. We plan to be a part of changing that trend change and we have just the show for you to help you be the change too! With the winter holiday season fast approaching, soon we'll all be stressing out about what gifts to buy our friends and families. But how about choosing a different path this year? Goodwill Industries of Southern Arizona's Judi Simmons will share with us ideas about intentional living by intentional giving this season. Join us to hear about how when you shop at Goodwill, you're making triple the impact: Purse (or Wallet), People, and Planet AND reducing stress AND having more fun. Judi will share tips on the etiquette of re-gifting and share tips & ideas on how to gift thrifted goods. And get ready for a sneak preview of Mrs. Green Goes to Goodwill video showing us all how to thrift shop for a holiday outfit and shop for gifts for family and friends. Join us and prepare to join the movement. This show made possible by Goodwill Industries of Southern Arizona.
LISTEN NOW

Download MP3