SOCENT SUMMIT
Wednesday, October 4 at 10:00 am (PT)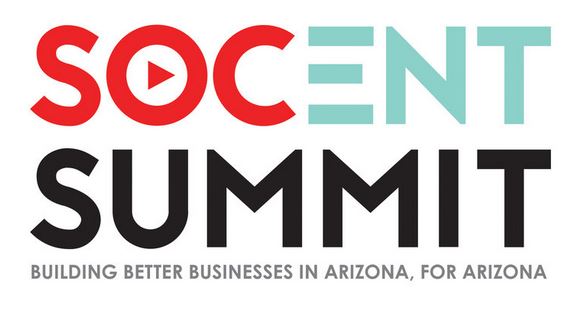 Wednesday, October 4, 2017
10:00 a.m. – 5:00 p.m.
Because Event Space
3419 E. University Dr.
Phoenix, AZ 85034
Corporate social responsibility is the future of business in Arizona.
From printing companies that are employee owned, to restaurants that are striving toward zero waste, to bookstores that advocate for issues they believe in and farms that are embracing sustainability, there are countless ways that local businesses are solving problems in our state and are setting good examples for other business owners.
The SOCENT (Social Entrepreneurship) Summit will be a day to hear directly from Arizona entrepreneurs about how and why they decided to create change. You'll hear from local business owners who will discuss how operating in a socially responsible matter makes them stand out in their industry. Breakout sessions will focus on how to measure the impact your business is making, how to improve it and how to engage employees and citizens with your company.
Full price tickets are now $60 and include lunch
and access to all SOCENT programming.