St.Art Something Meaningful!
Tuesday, September 26 at 12:00 am (PT)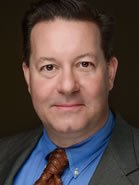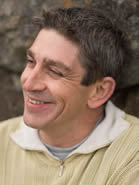 Michael Tompkins, Wellness Visionary and Richard Blanco, American Poet and Author
I have known Michael Tompkins for many years and he is always up to something good. You can count on it. This time "the good" is so good that we are dedicating an entire national podcast to the inaugural St.ART Street Art Festival to be held in St. Louis the last weekend in September. The purpose of the festival is to encourage hope, healing and positive dialogue through art. What a concept! Joining Michael will be Richard Blanco, who was selected by President Barack Obama in 2012 to serve as the fifth inaugural poet in U.S. history (joining the ranks of Robert Frost and Maya Angelou.) Richard will open and close the festival and hopefully he might be willing to share some of what he plans to say in his opening and closing of St.Art. From everything I can read, Richard is truly one of the most beloved and influential poets and storytellers writing today. I already feel honored to be interviewing them. This show made possible due to the generous support of the Chapman Automotive Group.
LISTEN NOW

Download MP3