BEST OF SHOW: What Lies Within?
Thursday, July 13 at 12:00 am (PT)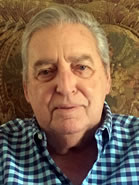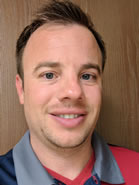 Gary Gibson and Tim Sibley, Russett Southwest
When I found out that upper respiratory disease was listed as the third highest cause of death in Pima County (in a report issued by the Pima County Health Department), I was shocked- kind of. What I knew was that our homes can actually be making us sick and that even when you removed all of the toxins that might be effecting your health, there could still be molds, viruses and bacteria in places we would never think to look or couldn't see them if we did know. Enter the dynamic duo of Gary and Tim. These two men care passionately and almost maniacally about what lies within your walls, in your air ducts and maybe even buried somewhere in a closet.  Join us for this show because it will be when Gary and Tim tell all about what they found with their magical testing equipment after testing the Mr. & Mrs. Green casa! No facts will be altered, the process will be revealed as will the true results! Sound like fun AND important? Trust me on this one. This show made possible due to the generous support of Russett Southwest.
LISTEN NOW

Download MP3