"What The Health" comes to Tucson
Thursday, May 4 at 7:30 pm (PT)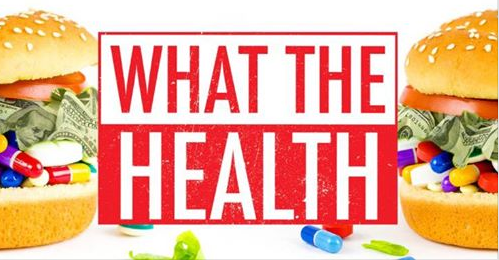 Please join us for a screening of the groundbreaking documentary, "What The Health", a tour de force from Kip Anderson and Keegan Kuhn, the makers of "Cowspiracy: The Sustainability Secret". The film exposes the collusion and corruption in government and big business that is costing us trillions of healthcare dollars and keeping us sick.
Thursday, May 4 at 7:30 pm
AMC Theatres
7401 N La Cholla Blvd, Ste 144, Tucson, Arizona 85741
General Admission: $12
The screening will be followed by a Q&A with one of the Co-Executive Producers of the documentary, Sailesh Rao.
Please reserve your tickets by clicking on www.tugg.com/events/what-the-health-vslp and entering your credit card info. Your credit card will not be changed until sufficient tickets are reserved and the event is definitely on.