Biosphere 2: The BIG Earth Day Celebration!
Thursday, April 20 at 12:00 am (PT)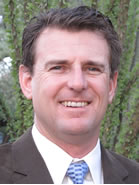 Kevin Bonine, University of Arizona, Director of Education & Outreach, Biosphere 2
The entire month of April will be a celebration of sustainability and the environment at Biosphere 2. Their Earth Day celebration, however, will be an extravaganza as part of the global celebration of Earth Day and the 10th anniversary of the University of Arizona's research program at Biosphere 2. The events will draw focus to the principles of sustainability and have featured key activities. In addition to Biosphere 2's regular tours and popular What If? programming, Earth Day will feature a three-hour series of speaker presentations on topics critical to our planet: food, energy, water and Earth. The fun, interactive, and informative day will culminate in a special sunset concert by Calexico. How could you want to spend Earth Day anywhere else? Please join us to hear more exciting details about this Wonder of the World and how they plan to make this an experience attendees will never forget. This show made possible due to the generous support of the University of Arizona's Biosphere 2.