Why Share Your Ride?
Thursday, March 23 at 12:00 am (PT)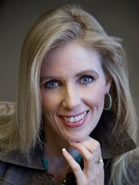 Genine Sullivan, Outreach Coordinator
Let's face it. Many of us get in a rut and new habits are hard to come by. Join us with an open mind to learn about all of the pluses for sharing a ride by carpooling or vanpooling and maybe even be inspired to consider mass transit, biking or walking. Because of Sun Rideshare and their myriad of programs, choosing an alternative mode of transportation has never been easier and provides lots of benefits for us and our community: cost and time savings, reduced congestion, improved air quality, and LESS dependence on foreign oil. Our guests will provide us with information about just how Sun Rideshare helps to make all of these choices simple and easy to learn about. Join us!  This show made possible due to the generous support of Pima Association of Governments.