Ready for the Clutter Diet?
Thursday, March 9 at 12:00 am (PT)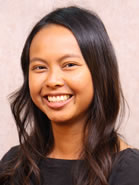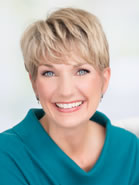 Judith Simmons, Goodwill Industries of Southern Arizona, Marketing Specialist and
Lorie Marrero, author of The Clutter Diet
It's hard to believe that Spring is in the air when it seems like New Year's Eve was two days ago, but it is!  For most of us, Spring signals a time to do a deep cleaning of our homes and to get rid of "stuff."  I think now more than ever, many of us not only want to get rid of stuff, we don't want to replace it.  In addition, millennials appear to be a generation hard-wired for minimalism and are big fans of repurposing and haunt second-hand stores across the globe. And many of the baby boomers are downsizing and simplifying their lives. What better time to hear from two experts – one who will share with us how to go on a clutter diet and the other who will share with us the great finds and hidden treasures that await the shopper of second hand clothing and household goods, right? Please plan to join us.  This show made possible due to the generous support of Goodwill Industries of Southern Arizona.