Honda Gets It!
Saturday, September 24 at 12:00 am (PT)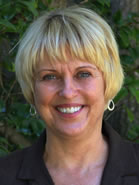 Raminta Jautokas, Sr. Project Manager American Honda Environmental Business Development Office and leader of the Environmental Leadership Program (aka Green Dealer program)
Translation? Ms. Jautokas has a very big job. As the Program manager for the Honda Environmental Leadership Program, Honda's "green dealer" program, she is responsible for implementing and managing the "green dealer" program for all product lines: Honda auto, Acura, motorcycle, and power equipment. In her spare time she is also Honda's North American representative for greenhouse gas accounting, reporting, and reduction strategy. What does all that mean? Why does Raminta believe we are reaching a tipping point for climate change awareness? What is she seeing in communities she visits all around the world? Join me and we can all find out together. This show made possible due to the generous support of the Chapman Automotive Group.