Listen Now
Listen Live to Mrs. Green's World — a green radio show broadcasting every Saturday from 12pm – 1pm (AZ Time).
You can listen to Mrs. Green every other day of the week too! The Best of Mrs. Green is a collection of past shows that streams 24/7.
If you are using your Smartphone to listen, and having trouble accessing the show, you will need to download a streaming audio/radio application from the app store for your device/operating system.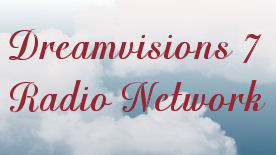 Mrs. Green's World weekly show and most popular archived shows also air four times weekly via the Dreamvision 7 Radio Network. The Boston-based radio network features eclectic hosts in the holistic genre who raise awareness to live with a higher consciousness, caring for all people and the Planet.

Wholonomy Consulting, Inc. proudly sponsors Mrs. Green's World radio shows aired on Dreamvision 7 Radio Network.

Mrs. Green's World episodes can also be heard on Glimmerglass Radio, streaming from the heart of Central NY to Cooperstown, Otsego County and beyond. Glimmerglass Radio is a Talk Radio station for News, Green Living, Healthy Lifestyles, Vintage Radio and Local Broadcasts.
Audio clip: Adobe Flash Player (version 9 or above) is required to play this audio clip. Download the latest version here. You also need to have JavaScript enabled in your browser.